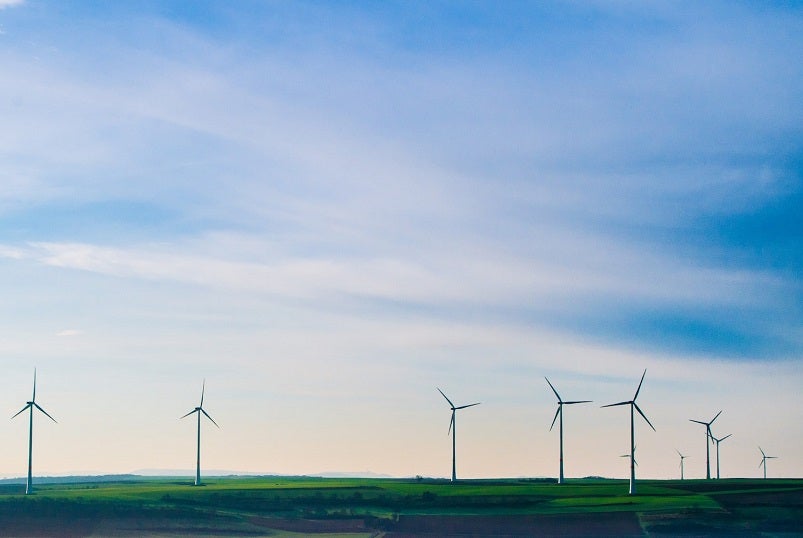 The project covers an area of 6,500km². Credit: Karsten Würth / Unsplash.

British oil and gas giant BP has acquired a 40.5% stake in and begun operatorship of the Asian Renewable Energy Hub (AREH) in Pilbara, Western Australia.
Covering an area of 6,500km², AREH has the potential to support the development of up to 26GW of combined solar and wind power capacity.
When operating at full scale, the project can produce 1.6 million tonnes of green hydrogen or nine million tonnes of green ammonia a year.
It will be developed in multiple phases and is expected to displace nearly 17 million tonnes of carbon emissions a year once fully operational.
Besides BP, InterContinental Energy holds a 26.4% stake in AREH, with CWP Global and Macquarie owning 17.8% and 15.3% of the project respectively.
BP Asia-Pacific hydrogen project director and vice-president Lucy Nation said: "We're excited to take the next step forward with AREH and work closely with our project partners, community representatives and regulators to better understand the opportunities and challenges associated with the project.
"Our first priority is to make sure we are working closely with the Nyangumarta People, the Traditional Owners and custodians of the land on which we plan to develop the AREH.
"It is key that we put the views of the Nyangumarta Traditional Owners at the centre of how the AREH project is planned and developed."
BP and its project partners plan to rename the AREH project as the Australian Renewable Energy Hub following the acquisition.
In a separate development, BP has reached an agreement with the Government of Egypt to explore the possibility of developing a green hydrogen production facility in the country.
The British energy giant will carry out several studies to assess the technical and commercial feasibility of building a multi-phase, large scale green hydrogen export hub in Egypt.