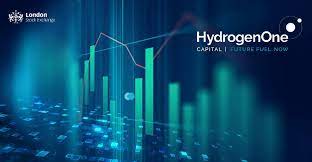 HydrogenOne, the first London-listed fund investing in clean hydrogen for a positive environmental impact, has announced its first investment commitment in a green hydrogen supply project, the Thierbach project.
The Thierbach project is a development project for the construction of an industrial scale green hydrogen production plant that will serve customers across the energy, transportation, and industrials sectors in Germany.
Thierbach is projected to have the capacity to produce approximately 6000 tpy of green hydrogen, displacing fossil fuels and, therefore, avoiding harmful greenhouse gas emissions (GHG). Further expansion phases could increase production to more than 60 000 t in the medium term, which could result in over 10 million t of GHG emissions avoided over the life of the project.
The Thierbach project will be built and operated by HH2E AG, a specialist in developing projects to decarbonise industry across Germany using green hydrogen. Following the announcements, the HH2E team will progress with the development of the Thierbach project, including the procurement of long-lead equipment, ahead of a final investment decision expected later in 2023.
As announced on 16 May 2022, the company has invested £5 million (€6 million) in HH2E and benefits from the right to co-investment in certain hydrogen sup-ply projects developed by HH2E in Germany.
HydrogenOne will invest £2.4 million (€2.8 million) in the Thierbach project, alongside other institutional investors and HH2E. The company's investment commitment will be completed in the coming months.
The investment adviser, HydrogenOne Capital LLP, continues to review a number of attractive investment opportunities in hydrogen supply projects, over 10 of which are currently under exclusivity.
Simon Hogan, Chairman of HydrogenOne, commented: "We are pleased to start 2023 with our 10 investment, and first investment in a clean hydrogen project. Germany is leading the way in green hydrogen development and production in Europe with plans to develop an 1800 km hydrogen pipeline by 2027, so we are delighted to be actively involved in building out this industry. We look forward to working with our consortium partners to bring the Thierbach project into production. We expect this to be the first of a number of hydrogen supply projects, where the company has exclusivity on multiple opportunities in several countries."