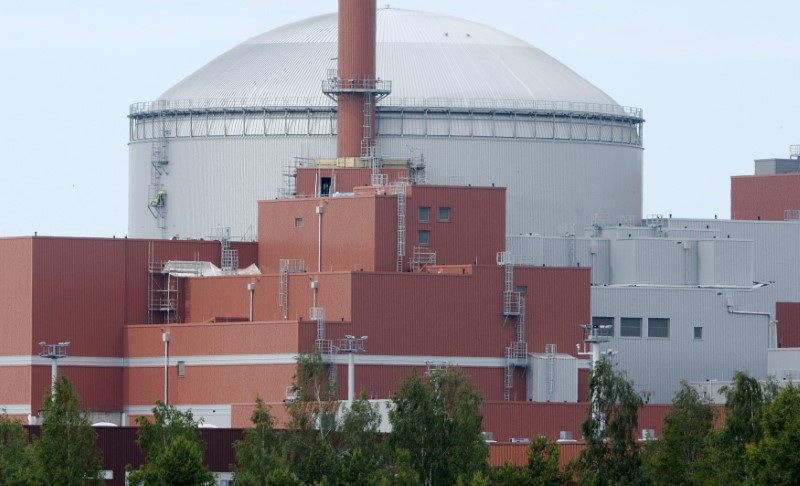 The Olkiluoto (OL3) nuclear power plant is pictured in Eurajoki July 1, 2014. REUTERS/Jussi Nukari/Lehtikuva
The latest delay to Finland's Olkiluoto 3 (OL3) nuclear reactor further increases uncertainty around the country's power supply this winter, especially in January, national grid operator Fingrid said on Tuesday.
Operator Teollisuuden Voima (TVO) on Monday said OL3 test production of electricity will resume on Dec. 11 at the earliest after cracks were found in key components last month, while regular output is at best set to begin on Jan. 22.
The damage to the reactor is a setback for Finland, where authorities had already warned of heightened risk of power blackouts if OL3 could not reliably supply electricity.
"Naturally, the uncertainty about the final schedule of Olkiluoto 3 increases the risk of electricity shortages in the winter season," Fingrid's head of Power System Operations Tuomas Rauhala said in a statement.
The grid operator last month forecast an electricity consumption peak in Finland of 14,400 megawatts (MW) for this winter, but domestic production, even when including Olkiluoto 3, would only cover 12,900 MW of this.
Fingrid did not provide a new forecast on Tuesday but said it will update its estimate of electricity sufficiency for the winter "as the situation changes and the available information becomes more precise".