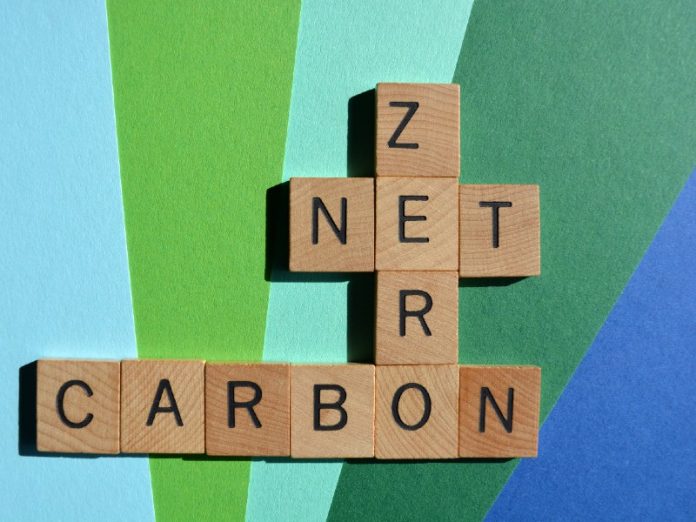 Image: josiepics, 123RF
At the recent 27th Conference of the Parties to the United Nations Framework Convention on Climate Change (COP27), the United States of America (US) Secretary of Energy reiterated the country's commitment to reaching net-zero global emissions and combatting climate change.
US Secretary of Energy Jennifer Granholm showcased this year's achievements from Net Zero World (NZW), the Department of Energy's (DOE) signature programME to accelerate the global transition to net-zero emissions while enhancing economic prosperity. She highlighted the first in a series of reports that summarises modeling of partner countries' energy trajectories and systems, which can help guide government decision makers to make informed climate and energy policy and investment decisions for the transition to a net-zero future.
Outcomes from the Net Zero World programme
NZW partners include Argentina, Indonesia, Chile, Nigeria, Indonesia, Ukraine, and host country Egypt. Examples of country specific work included Indonesia's work on island energy transition to enable decarbonisation at the scale of thousands of their islands; Chile's work on coal transition, and market analysis of district heating; and Nigeria's work on alternative carbon market designs, and carbon capture and sequestration.
The Secretary also announced a call for applications for a new Net Zero World women's leadership programme and welcomed two new partners – Singapore and Thailand – who will become the foundation of a new Southeast Asia Net Zero World hub.
To help accelerate a global net-zero future, the secretary announced the United States joined Mission Innovation's Net-Zero Industries Mission, which focuses on developing and demonstrating cost-competitive solutions for decarbonising hard-to-abate energy intensive industries worldwide by 2030.
The mission complements DOE's Energy Earthshots (TM) Initiative to target the remaining solution points of the most challenging technical problems across the energy economy and ongoing work in clean energy breakthroughs.
In September, the Department launched its sixth Energy Earthshot, the Industrial Heat Energy Earthshot. Additional DOE efforts in industrial decarbonisation include the opening of a new Industrial Efficiency and Decarbonisation Office, the creation of the G7 Industrial Decarbonisation Agenda and joining the Clean Energy Ministerial's Industrial Deep Decarbonisation Initiative.
Additional DOE announcements made at COP27 to advance climate and clean energy action:
• Launching Mission Innovation Carbon Dioxide Removal (CDR) Launchpad – a coalition of countries launched a global effort to advance CDR projects for negative emissions. Members include Canada, the European Commission, Japan, Norway, the United Kingdom, and the United States. Each member has committed to build at least one pilot or demonstration scale CDR project by 2025, contribute to a Launchpad goal of providing at least $100 million collectively by 2025 to support CDR pilots and demonstrations globally, and provide in-kind support to advance measurement, reporting, and verification efforts. The CDR Launchpad is the first 'sprint' of the Mission Innovation CDR Mission, which was launched at COP26 last year.
• Secretary Granholm signed a global Memorandum of Understanding (MoU) to advance Zero-Emission Medium and Heavy-Duty Vehicles (ZE-MHDV). This MoU leverages the current administration's existing whole-of-government approach to address the climate crisis, including an interagency agreement between the US Departments of Energy, Transportation, Housing & Urban Development, and the US Environmental Protection Agency with the goal of creating a comprehensive blueprint for decarbonising the transportation sector.
In joining the ZE-MHDV MOU, the administration will leverage this existing collaboration to drive toward these goals and engage international partners. Thanks to the billions of dollars in clean transportation investments provided by current US adminstration's agenda, the United States is well-positioned to take a leading role in the global clean transportation US engagement and participation working towards the MoU ambition can help catalyse global investment in clean MHDV technologies. This non-binding MoU is part of the Drive to Zero Campaign of the Electric Vehicles Initiative (EVI) under the Clean Energy Ministerial (CEM.)
Announcements also include:
• The Department is partnering with governments and major cement companies to join a global public-private commitment to scale up Decarbonising Cement with Carbon Capture, Utilisation and Storage (CCUS) in the cement sector. Organisations will collaborate on technical, economic and social dimensions of early cement CCUS projects to show how the field can develop rapidly, effectively, and responsibly. This event brought together key players in this area to discuss how to accelerate this momentum and strengthen collaboration.
• In partnership with the government of Nigeria, the US DOE announced a new Africa Centre of Excellence for Carbon Management Technology and Innovation, which will accelerate the de-risking and adoption of innovations essential to meeting decarbonisation goals in Nigeria and other countries across the continent. Hosted by Nigeria, the centre will serve as a resource for developing and deploying carbon management technologies across the energy, industrial, agricultural and marine sectors, as well as for developing the workforce necessary to that deployment.
• The US DOE, in partnership with Ghana, plans to establish a regional hub on civil nuclear cooperation and nuclear-renewable integration. The facility will support workforce development, education and training in virtual and in-person settings.