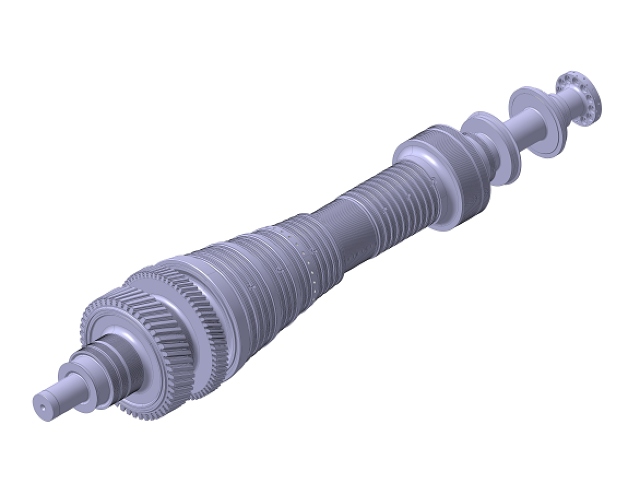 A turbine for the new industrial zone in the Thai province of Rayong. Courtesy: Doosan Škoda Power

Czech turbine manufacturer Doosan Škoda Power will supply a 20MW steam turbine generator for a newly built steam power plant in the Rayong province, Thailand.
It's Doosan Škoda Power's first contract in Thailand and concluded after two years of intensive negotiations with the EPC contractor, the Thai company TTCL and EGCO as the investor.
"Thailand is very different from other countries in its organisation, history and mentality. Everything has its own unwritten rules, which are very important to respect, especially for foreign companies. Only after understanding these rules were we able to convince our Thai customers of the quality of our turbines and our ability to reliably implement the project, including the availability of quality service for the entire lifetime of the installed equipment," says Jaroslav Hejl, member of the sales team for the Asia region at Doosan Škoda Power.
The contract will see the delivery of a single-casing steam turbine with a gearbox and a generator.
According to Doosan Škoda, this steam turbine is part of a 74MW steam-gas cycle facility, which will supply a new industrial zone with steam and some electricity.
Excess electricity will be supplied to the transmission grid operated by the Electricity Generating Authority of Thailand (EGAT).
The power plant is scheduled to launch operation and connect to the transmission grid in January 2024.
The signing of the contracts follows Doosan Škoda's entry into the Indonesian and Japanese markets.
Currently, Thailand has a generating capacity of approximately 49GW, with renewables making up 23% of that total.
The country is refocusing its energy mix toward renewable sources, to capitalise on high solar irradiation and an abundance of bioenergy potential.