Siemens Smart Infrastructure and Volta Trucks, a full-electric commercial vehicle manufacturer and services provider, are partnering to deliver and scale e-mobility charging infrastructure to simplify the transition to fleet electrification.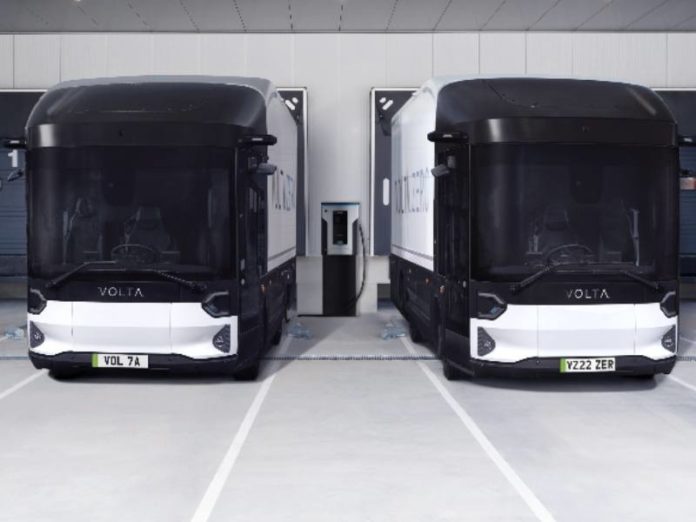 Courtesy Siemens
The companies will jointly seek to deliver turnkey solutions for fleets to transition to zero-emission urban transportation through an end-to-end integrated feature set around charging, facility upgrading and energy management solutions.
The offering is designed to require minimal upfront investment or technical knowledge. In doing so, it is hoped to support Volta Trucks' customers by providing infrastructure for full electrification aligned with operational needs.
As per a letter of intent signed between the two, the partnership will bring together Volta Trucks' approach to commercial fleet electrification through Truck as a Service, and Siemens' global experience in software control systems, facility electrification, charging infrastructure, energy management and building equipment.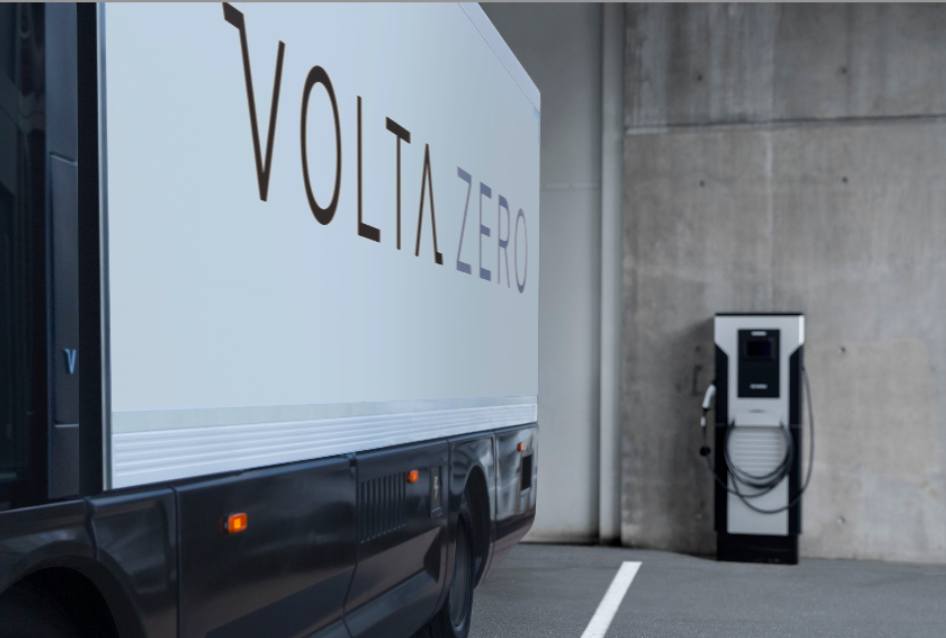 Volta Zero truck and electric charger. Courtesy Siemens.
Technical installations will be overseen by Siemens, including the hardware and software required to operate the charging and power distribution infrastructure for fleets of Volta Zeros, full-electric 16-ton commercial electric vehicles.
Through Siemens' performance management platform, the partners will aim to optimise the operation, powered by analytical and simulation models while considering factors such as fleet duty cycles, charging times, battery life, optimal energy utilisation and costs, as well as asset management.
Essa Al-Saleh, Volta Trucks chief executive officer, said on the partnership: "To deliver the electrification of urban logistics at pace and scale, we need operationally efficient electrification infrastructure aligned to the exact requirement of each fleet."
By establishing the partnership with Volta Trucks and its Truck as a Service solution – which aims to streamline the ownership, finance and servicing of commercial fleets – Siemens seeks to support the delivery of turnkey transport solutions to simplify the transition to fleet electrification.
According to Siemens, Volta Truck customers – as part of the design and installation process – will have their depot energy needs captured and managed, which aims to ensure load capacity is increased in line with the sites' real-time demands.
Additionally, charging algorithms will allow fleets to manage energy costs without compromising routing and service requirements.