EIT InnoEnergy and Santander Asset Management are partnering on the new, yet to be named, climate tech investment vehicle.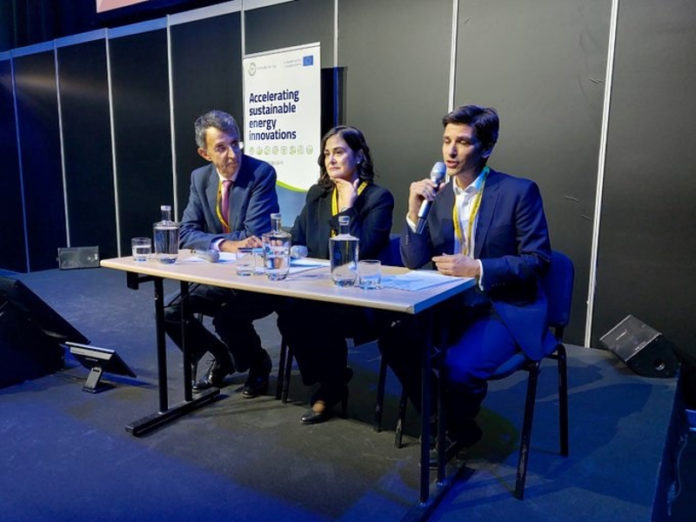 Image: EIT InnoEnergy/Santander AM

The fund, which is expected to be available by year-end, is planned to accelerate the energy transition and address Europe's current energy security and price crisis by targetting venture capital into the continent's most promising climate tech start-ups from the portfolio of EIT InnoEnergy, an EU supported innovation organisation.
The fund will provide private banking and institutional investors with the means to invest in these early-stage companies, while they in turn will benefit from the expedited funding under known conditions.
The investees will primarily be drawn from EIT InnoEnergy's existing portfolio of companies spanning sectors including the circular economy, renewable energies, energy storage, transport and mobility, smart grid, smart cities and hydrogen.
The fund will be managed by Santander AM, with Banco Santander expected to be an anchor investor.
EIT InnoEnergy also is expected to co-invest in the new rounds of the start-ups ad well as to bring the added value services to de-risk and accelerate the business cases.
"This new fund will complement and strengthen our existing innovation ecosystem and it will facilitate the rapid allocation of capital to accelerate speed to market for game-changing climate tech innovations," said Elena Bou, Innovation Director at EIT InnoEnergy.
"Having a direct access to InnoEnergy's portfolio provides the fund with a pipeline which will be key for a faster deployment of vehicles' committed capital even more considering the great appetite for this type of assets."
The initiative will be led by a team formed by Santiago Gil, ex-head of VC at Enagas and Senior Investment Manager VC Cleantech and Giovanni Bologna, Portfolio Manager VC at Santander AM, and Jordi López, ex-head of Business Creation at EIT InnoEnergy who is now dedicated to the joint venture.
Borja Diaz-Llanos, Head of Alternative Investments at Santander AM, adds that the joint fund is a further step in the company's commitment to fighting climate change as part of its involvement in the global Net Zero Asset Managers group.
"Innovation is critical to helping achieve net zero by 2050. With this initiative we aim to provide additional capital to many of the start-ups with the greatest emissions reducing potential."