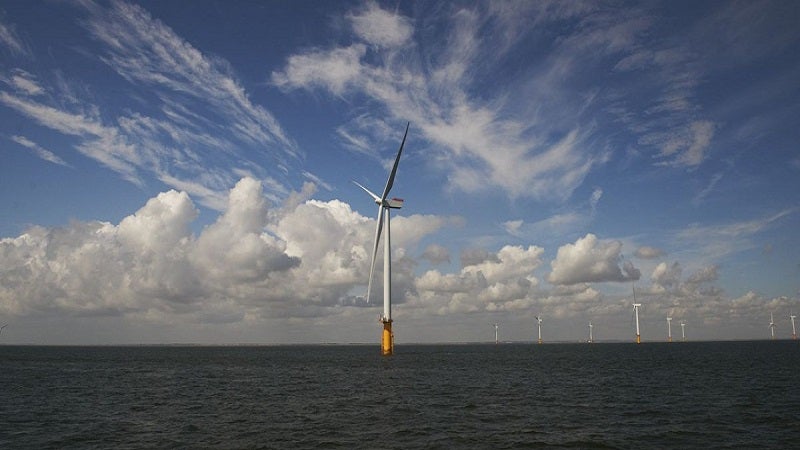 The offshore wind farm is equipped with 75 wind turbines. Credit: Octopus Energy.

British energy company Octopus Energy Generation has agreed to acquire an additional 15.5% stake in the Lincs offshore wind farm in the UK.
The company's Sky fund acquired a 7.75% stake in the 270MW offshore project, while the Octopus Renewables Infrastructure Trust (ORIT) doubled its stake in the wind farm by purchasing a further 7.75%.
Earlier this year, Octopus bought a 7.75% stake in the wind farm on behalf of ORIT.
With its latest acquisition, the company's team has increased its stake in the wind farm to 23.25% on behalf of investors.
The financial details of the deal have not been disclosed.
Octopus Energy Generation CEO Zoisa North-Bond said: "Harnessing the UK's strong wind resources out at sea is an integral part of securing energy independence.
"Offshore wind farms like this help the UK wean itself off imported gas and importantly, lower energy bills.
"We only started investing in offshore wind earlier this year and we've already made big waves in this space in a matter of months – and there's more to come."
Covering a 35km² area, the Lincs offshore wind farm is located offshore from Skegness in the east of England.
The project features 75 wind turbines and has the capacity to power 240,000 UK homes while displacing more than 350,000t of carbon emissions a year.
It is operated by Danish firm Ørsted and has been operational since 2013.
Octopus Energy Generation fund management team co-head Matt Setchell said: "In the drive towards a 100% renewable energy system in the future, we'll need a real mix of technologies, with offshore wind playing a significant role.
"We're working with investors to make their money make a positive impact and ultimately accelerate the drive towards a cleaner, cheaper energy system for everyone."
Last month, Octopus bought a 24% stake in large-scale battery developer Exagen through its Octopus Energy Development Partnership fund.