Holland's grid is at capacity. Bottlenecks have been appearing in Dutch cities and to expand grid capacity Liander and Stedin – two DSOs – have announced different measures to alleviate the situation.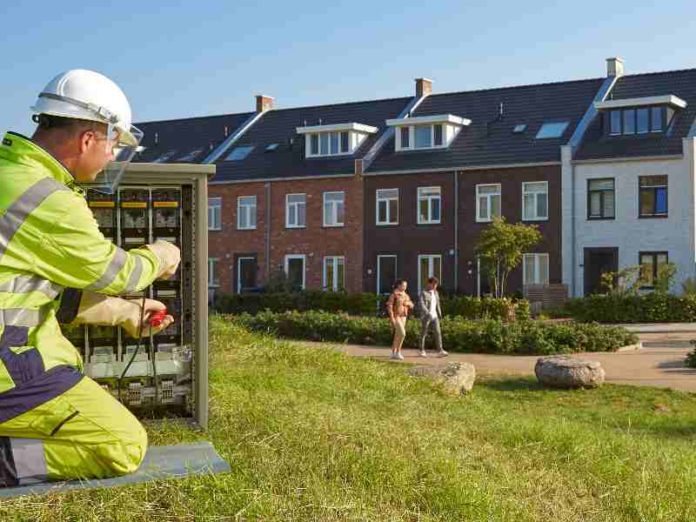 Budget Day 2022: energy costs must become more affordable. Courtesy Liander.

As more people are connect to charging stations, solar panels and heat pumps, grid bottlenecks are popping up in several Dutch cities, including Amsterdam, Alkmaar and Lelystad.
To combat this, two distribution system operators (DSOs) have announced new measures and fiscal reserves.
Stedin has announced that the Government has reserved €500 million ($492.2 million) to strengthen their equity and Liander is focusing on building transformer houses in the neighbourhood of Beverwijk.
Stedin's bolstered capacity
Stedin has announced that the Dutch Government is strengthening the Group's equity through financial reserves of €500 million, enabling them to continue investments in future-proof grid infrastructure.
According to the DSO, this is an important step that will allow Stedin to continue investing in future-proof infrastructure.
Stedin's CEO Koen Bogers, stated on the reserves: "This is a significant step in the energy transition in our service area. Due to the investments required to expand the capacity of the electricity grid, Stedin needs more equity in the near-term.
"This strengthening of our equity will allow us to make these necessary investments while our financing costs will remain limited. The Supervisory Board, the Board of Management and the Shareholders' Committee appreciate this step and the speed with which it has been brought about. In the upcoming period, the exact details of the capital reinforcement will be discussed."
To expand and create much needed grid capacity, Stedin will have to invest €8 billion ($7.9 billion) up to 2030. Additionally, in the next few years, Stedin will need €1.8 billion ($1.8 billion) in additional equity to achieve its targets.
Stedin also states how, in the past, existing municipal shareholders have made a capital contribution. They cannot, however, meet the total requirement alone and a contribution from others, including the government, is required.
Stedin's CFO Danny Benima, commented on the announcement: "The strengthening of Stedin's capital by the government will help in the short-term, but it does not fully meet the capital requirement. We are continuing to work on reducing our own costs but we also invite local authorities to participate in Stedin Group.
"Only together can we ensure that there is sufficient capital to continue investing in the energy transition and housebuilding in the Netherlands. It is important that all parties involved work together practically and financially on this major social challenge."
Liander's neighbourhood approach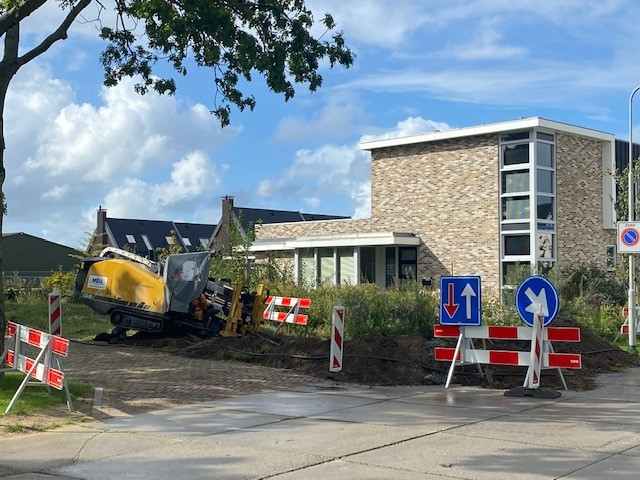 Photo courtesy Liander

According to Liander, 60 transformer houses are needed every week until 2030 to expand and upgrade the low-voltage grids.
These houses are placed between cables; the cables become shorter and the energy network more powerful.
This method will start in Beverwijk, where Liander will install 10 transformer houses in the coming year. Through this approach, the electricity grid in an entire neighborhood is reinforced.
Anne Klaas Jellema, director of asset & product management, Liander: "We are now looking at which neighbourhoods we will accelerate first, based on technical necessity.
"In that order we make a new future-proof grid design for the neighbourhoods. We will discuss locations for the new transformer houses to be installed with the municipality. Once we have agreed on the locations, we will carry out the work. By working together faster, smarter and more, we can speed up and place 3500 houses per year.
"We can't handle such a gigantic job in one go. In the coming years we will develop more and more speed through good cooperation, automation and training of specialised teams, so that houses, cars and neighborhoods can become more sustainable".