The US Bureau of Safety & Environmental Enforcement (BSEE) is moving to strengthen well control regulations amended during US former president Donald Trump's administration.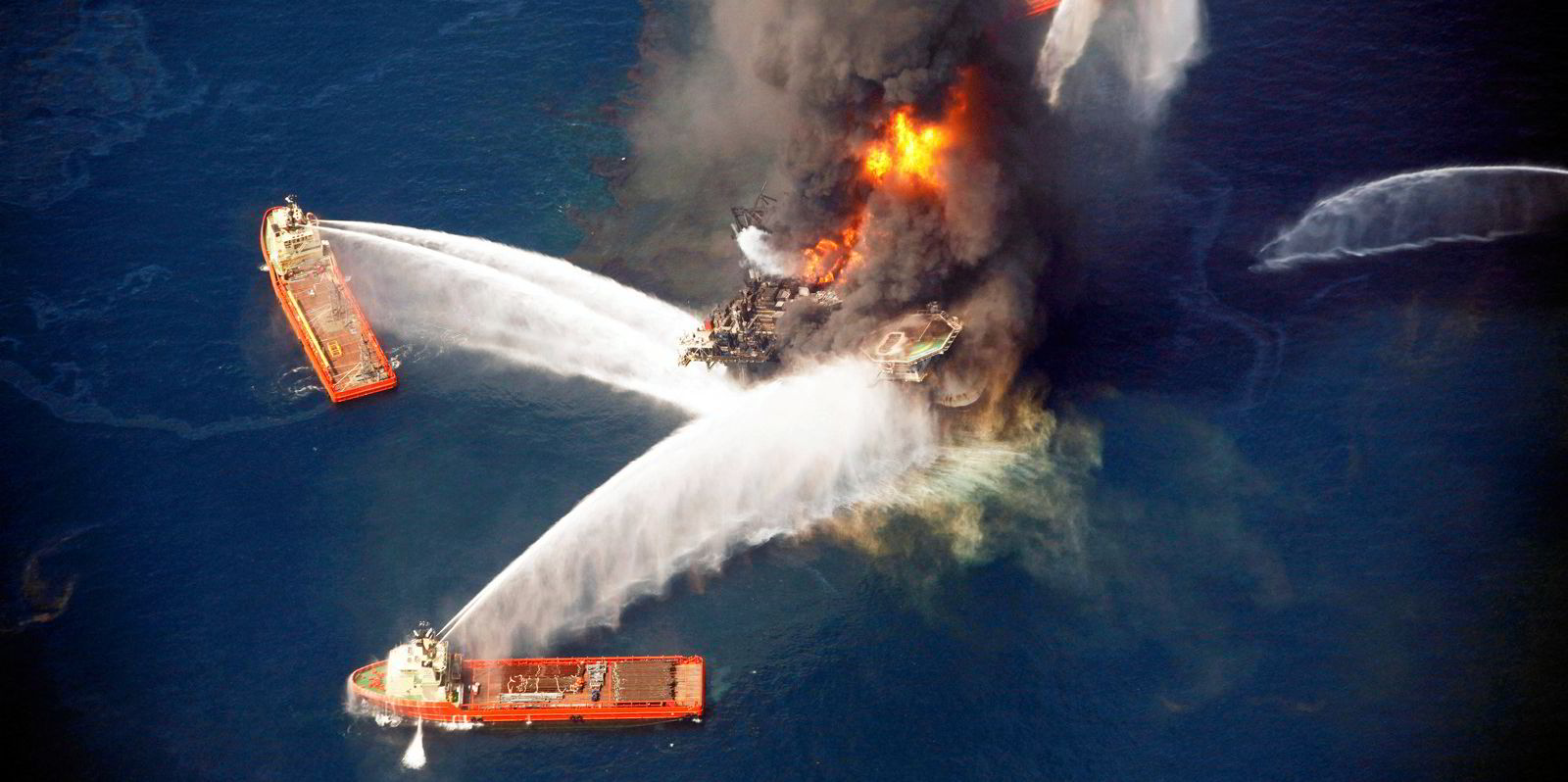 BSEE director Kevin Sligh told reporters during a teleconference that the agency is seeking to change seven of "scores" of changes made in 2019, which at the time were said to be intended to streamline the regulatory process.
The BSEE said the proposed changes will focus on well integrity and blowout prevention — key factors in the 2010 Deepwater Horizon disaster in the US Gulf of Mexico that claimed 11 lives and caused what is regarded as the largest offshore oil spill in the history of US Gulf operations.
The fallout from the Deepwater Horizon disaster also led to the formation of the BSEE, which was split from the now-dissolved Bureau of Ocean Energy Management, Regulation & Enforcement.
Revisions
The well control rule was amended in 2019 to require blowout preventers to be capable of closing and sealing a wellbore due to a "kick", or a sudden and unexpected surge of hydrocarbons.
The BSEE's proposed revision calls for a blowout preventer to be capable of closing and sealing a wellbore "at all times to the well's maximum kick tolerance design limits".
Other alterations include the BSEE requiring independent agencies that inspect offshore rigs and other equipment to be accredited by the federal agency.
Furthermore, failure data would no longer be allowed to be sent to third parties, but would instead be required to be sent to the BSEE only, with time period for submissions reduced from four months to three months.
Secretary of the Interior Deb Haaland said in a statement that the BSEE proposals "will help ensure that offshore energy development utilizes the latest science and technology to keep people safe".
The proposed changes have met with little objection from industry organisations.
National Ocean Industries Association president Erik Milito said: "The 2019 revisions to the Well Control Rule addressed technical problems and cleared up ambiguity with the original rulemaking. 274 of the 342 provisions in the original Well Control Rule were left unchanged. Any further updates to the Well Control Rule should follow a similar tailored approach that does not result in unintended adverse safety consequences."