The Government of Malawi, IFC, Scatec and EDF signed a binding commercial agreement to co-develop the 350MW Mpatamanga hydropower project in Malawi.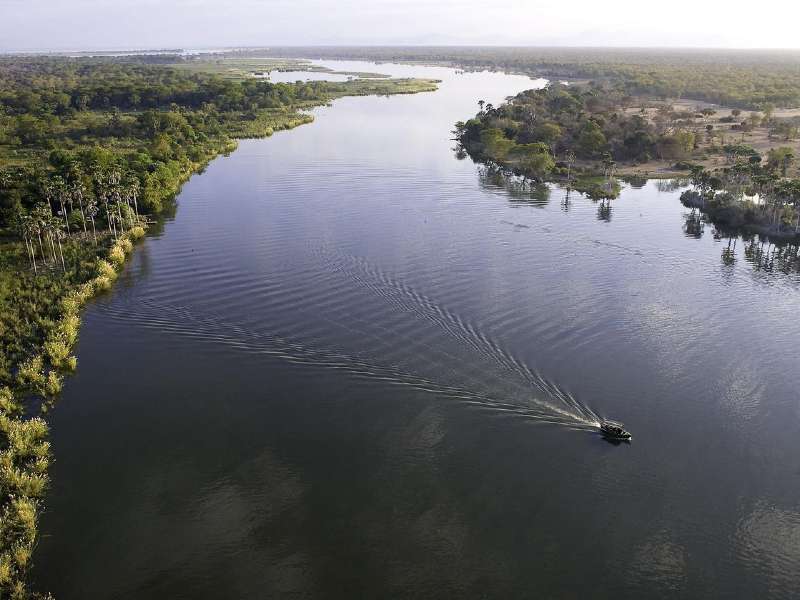 Shire river, Malawi. Credit: Public Private Partnership Commission

The agreement, signed under Malawi's Public-Private Partnership framework, concludes the government's process to competitively select a private sector partner to finance, build and operate the Mpatamanga plant. The signing awarded the role of project lead developer to a consortium of Scatec and EDF.
IFC worked with the government of Malawi to support the early-stage project development and provided funding for activities that allowed the government to launch the competitive tender process.
Located on the Shire River, Mpatamanga is composed of two plants: a 309MW peaking plant and a 41MW downstream plant.
The 309MW plant with its reservoir storage is designed to provide needed energy during peak demand hours of the day and grid stability with its ability to ramp production up or down to meet demand. Mpatamanga will deliver electricity to approximately two million people and save an estimated 520,000 tons of CO2 emissions per year.
Scatec, along with its venture partners British International Investment (BII) and Norfund, and EDF are majority shareholders in the project and will own 55% of the project, split as EDF 27.5%, Scatec 14%, and BII and Norfund the remaining 13.5%. The government of Malawi will own 30% and IFC 15%.
"The 350MW Mpatamanga Hydropower Project will not only double the installed capacity of hydropower in Malawi, but also improve the power supply security, provide opportunities for increased renewable energy generation capacity in the country and contribute to the controlling of the flow of the Shire River downstream the power plant," said Minister of Energy in Malawi, Ibrahim Matola.
The partners will work with all stakeholders and support project implementation, building on EDF's and Scatec's track record in development of hydropower projects across the globe, in alignment with IFC's environmental and social standards.
"IFC supports the Government of Malawi's goal to accelerate access to affordable clean energy. The Mpatamanga hydropower plant has the potential to grow Malawi's electricity infrastructure and connect thousands of rural and remote households while also spurring green, inclusive, and resilient growth in the country," said Jumoke Jagun-Dokunmu, IFC regional director for Eastern Africa.
Scatec is based in Oslo, Norway, and is a renewable energy provider that develops, builds, owns and operates renewable energy plants, with 4.6GW in operation and under construction across four continents.
IFC — a member of the World Bank Group — is a global development institution focused on the private sector in emerging markets and working in more than 100 countries.
The EDF Group is an integrated energy company active in generation, transmission, distribution, energy trading, energy sales and energy services. EDF is involved in supplying energy and services to about 38.5 million customers.