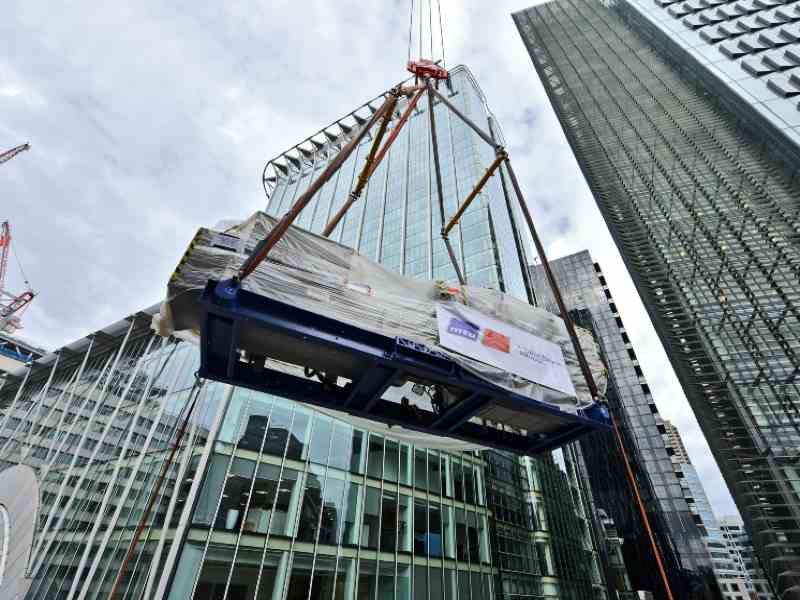 Image credit: Rolls-Royce Power Systems

German-headquartered Rolls-Royce Power Systems has delivered the 200th mtu emergency generator to UK-based emergency power provider AVK.
Over a period of three years, the majority of generators were installed across Europe, providing 3.5GW of power to data centres, telecommunications and healthcare industries.
Since signing the exclusive agreement with the Rolls-Royce business unit Power Systems, AVK has been exclusively using mtu brand emergency gensets.
AVK managing director Chris Pritchard said in a statement: "Data is now the 'fourth utility' required by all. I believe we are still at the bottom of the growth curve. I can't see an end to it."
According to Grand View Research, stated Pritchard, the European colocation data center market is expected to grow at a compound annual growth rate of 13.1% from 2021 to 2028.
AVK provides, installs and maintains emergency power systems based on Series 2000 and 4000 mtu diesel systems ranging from 825 to 4,000KVA.
Current projects include the flagship data center campus for a Dublin-based Hyperscale digital operator, a number of high-profile enterprise data centers across the UK and Europe, and several major high-rise London-based commercial developments.
Interest in alternative fuels has grown and AVK is increasingly providing support and guidance on switching from using diesel to HVO (Hydrotreated Vegetable Oil).
mtu Powergen engines from Rolls-Royce can be used unchanged for sustainable EN15940 fuels, such as HVO; without the need for engine modifications.