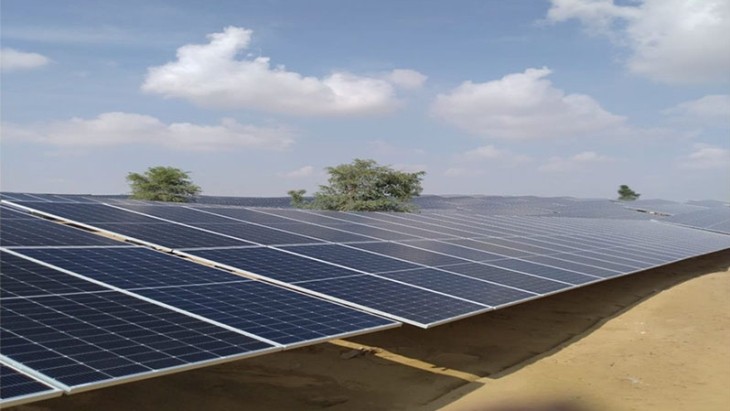 Photo from Tata Power's website.

This is Tata Power's first hybrid project.
Tata Power's subsidiary, Tata Power Green Energy Limited, has commissioned a 225-megawatt (MW) hybrid power project in Rajasthan, which generated electricity will be supplied to Tata Power, Mumbai Distribution (TPC-D).
In a statement, Tata Power said that the supply to TPC-D is under 25-year a power purchase agreement to fulfil its renewable purchase obligation (RPO).
"We are excited to commission our first Hybrid project of 225MW in Rajasthan. The project will supply power to our Mumbai Discom and their customers and will substantially enhance its non-carbon commitment. It also reflects our commitment to make the use of non- carbon energy to meet the clean and green energy goals of the country," Tata Power CEO and Managing Director Praveer Sinha said.
The 225MW addition will bring Tata Power Mumbai's customer non-carbon power in its supply portfolio to 38%. Tata Power said this is nearly double the mandatory RPO obligation, with the non-carbon supply estimated at around 2,000 million units compared to the annual requirement of nearly 5,200 million units.
Tata Power's first hybrid project is composed of the recently commissioned 225MW solar farm and the existing 96MW wind assets which are expected to generate around 700 million units of energy annually.
The new plant will offset around 700 million kilograms of carbon dioxide emissions annually, it stated.
Tata Power now has a total renewables capacity of 5,524MW, of which 3,859MW had already been installed and 1,665MW under various implementation stages.