British quantum software company Phasecraft is to lead a project modelling new perovskite-silicon materials for solar photovoltaics.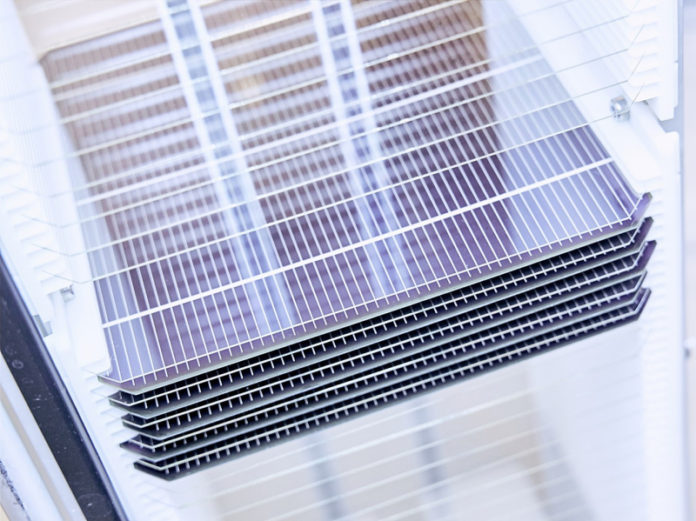 A perovskite-on-silicon tandem solar cell. Image: Oxford PV

The project, in collaboration with perovskite PV pioneers Oxford PV and academics at University College London, is aimed to support the development of quantum computing to simulate "currently intractable problems" in PV materials modelling, according to a statement.
The award from UK Research and Innovation's Commercialising Quantum Technologies Challenge, the full details of which have not yet been made available, should develop a modelling capability that is tailored to the real-world needs of the PV industry, the statement continues.
"Phasecraft has already proven that quantum computers have the potential to revolutionise materials modelling, even before fully scalable, fault-tolerant quantum computers become available," says Toby Cubitt, Phasecraft director and co-founder and faculty member of UCL's Quantum Science and Technology Institute.
"We know that photovoltaics has a crucial role to play in the transition to green energy and we are hugely excited to be the ones making quantum computing part of the green revolution."
Oxford PV is pioneering the tandeming of perovskite – a calcium-based mineral semiconductor – with conventional silicon solar cells to improve their efficiency and performance, which is close to being reached.
So far the tandem technology has achieved a solar conversion efficiency above 31%, which is well in excess of the average 15-20% achieved by silicon cells alone and greater than their 26% practical efficiency limit.
With further developments, the technology could move closer to its 43% theoretical efficiency limit.
In the project, Phasecraft will draw on work ongoing under a 2020 UKRI award to apply quantum computing to modelling the design of battery materials.
"The results we have obtained for battery materials are hugely encouraging and show how our work can really make the difference in critically important areas," Cubitt adds.
With quantum computing still nascent, projects such as these are opening the way for its wider application in the energy sector as use cases are explored to establish the advantages over classical computing.
Another earlier UKRI quantum computing award in the sector was handed to National Grid Gas and others on new sensing architectures for gas leak detection.