Renewable energy producer Neoen signed a power purchase agreement (PPA) for Australian electricity retailer Flow Power for 40 megawatts (MW) of energy from the Goyder South Stage 1 wind farm in South Australia.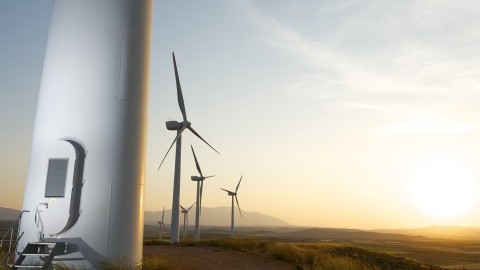 In a statement, Neoen said Flow Power will purchase nearly 10% of the generation capacity of the Goyder South Stage 1 under the 10-year PPA, which supply will be provided to South Australian commercial and industrial electricity users.
This is the second offtake deal with Goyder South Stage 1, following the 14-year contract for 100MW with the Australian Capital Territory in September 2020.
The Goyder South Stage 1 is the first stage of Neoen's flagship Goyder Renewables Zone project comprising hybrid wind, solar and storage near Burra in Mid North region of South Australia.
It has development approval for a total of 1200 MW of wind generation, 600 MW of solar generation, and 900 MW of battery storage capacity, making it the largest renewable project in the state.
The ongoing Stage 1 construction has a 412MW capacity composed of 75 wind turbines and is expected to start operations in 2024.