The project will start operations in Q1 2024.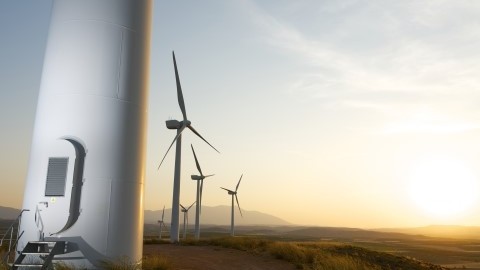 Paris-based independent power producer Total Eren and its partners WEEN E&S and Korea Midland Power (KOPIMO) have started the construction of the 16.7-megawatt (MW) Parang Project in the county of Yeong-deok on the East Coast of South Korea.

The project reached a financial close in July after the partners bagged $44.5m long-term financing from a local private equity fund that specialises in lending and investing in onshore wind projects in the country, Total Eren said in a statement.

Parang Project is expected to start commercial operation in the first quarter of 2024.

Korean developer WEENS own a 5% stake in the project, whilst KOPIMO, a fully-owned subsidiary of the state-owned utility firm Korea Electric Power Corporation holds a 25% share.

Total Eren said the Parang Project consists of three turbines with a capacity of 5.56MW each. It is expected to produce 43 gigawatt-hours of power annually, enough to supply electricity to about 35,000 people.

The electricity to be produced from the project will be supplied to the Korean electricity market, whilst renewable energy certificates will be delivered to KOPIMO through a 20-year agreement which will limit market risk.

Korean construction company Kolon Global signed the engineering, procurement and construction for the project, whilst Enercon will provide the wind turbine generators.