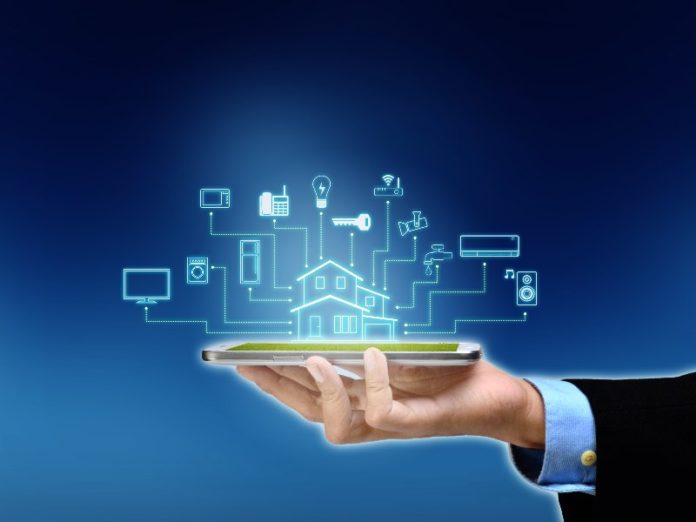 Image: 123rf

In the midst of wildfires, energy security concerns and grid reliability questions, two smart home solutions are providing respective approaches towards adaptability and resilience through smart technology.
Climate change and the European energy crisis are two of arguably the most prominent topics at the moment, with widespread concern over the efficacy of energy systems and the onslaught of climate change consequences.
Two companies – PV inverter and energy storage systems manufacturer GoodWe as well as Aico, which develops new alarm technologies – have released solutions to enable resilience in the face of such threats from one's own home.
In particular, GoodWe has released its EcoSmart Home to enable consumer resilience in the face of potential grid concerns while Aico's Internet of Things (IoT)-enabled HomeLINK solution has displayed the capability of smart technology to predict and adapt to climate change-induced disasters, such as fires.
EcoSmart Home solution
EcoSmart Home, which is being rolled out in the UK by GoodWe, is touted as a complete green energy solution.
The smart solution consists of Building Integrated Photovoltaics (BIPV) panels, storage and an energy management system.
The smart home solution sees generation delivered by the company's PV building solutions that combines PV technology with architectural aesthetics.
An energy storage solution (ESS) comprises a Lynx home battery that uses lithium iron phosphate (LFP) battery cell technology and hybrid inverters to optimise energy output, maximising self-consumption and facilitating back-up power.
The battery system stores excess solar power generated from the BIPV to inject into the grid to avoid restricting solar production. When solar production is weak the battery will discharge to support load consumption around the home.
Charge and discharge times can be set, enabling the battery to be charged at off-peak rates and, if the charge in the battery is low, the system can automatically switch to grid power.
The final component in the EcoSmart Home solution is the GoodWe Smart Energy Management System (SEMS), which provides control over the home energy system, enabling the monitoring of PV modules, the checking of energy consumption and the customisation of load working hours to maximise power output.
SEMS includes the GoodWe EV charger which can supply solar power to electric vehicles.
HomeLINK
Aico's HomeLINK IoT platform aims to address numerous challenges within the housing sector, such as compliance, sustainability and disrepair.
When connected to the Ei1000G Gateway, landlords can access information and data from fire and carbon monoxide alarms and environmental sensors.
The IoT project has reportedly already had a life-saving impact on residents by identifying dangerous levels of carbon monoxide within several properties.
The remote data insight enabled Barnet Homes, a housing association in London, to react appropriately, keep residents safe and perform the necessary maintenance duties.
Stuart Bishop, director of property services of Barnet Homes, who supported the Barnet Homes IoT roll-out, commented on the technology's approach to remote monitoring: "This approach should provide added assurance for our residents as it enables us to proactively manage any fire safety device issues and alarms.
"Ultimately, with the complete roll-out across TBG homes, resource efficiencies will be possible with fewer physical checks required. We are keen to work with AICO to explore extended benefits of these devices including adding environmental sensors which can highlight damp and mould issues early on."