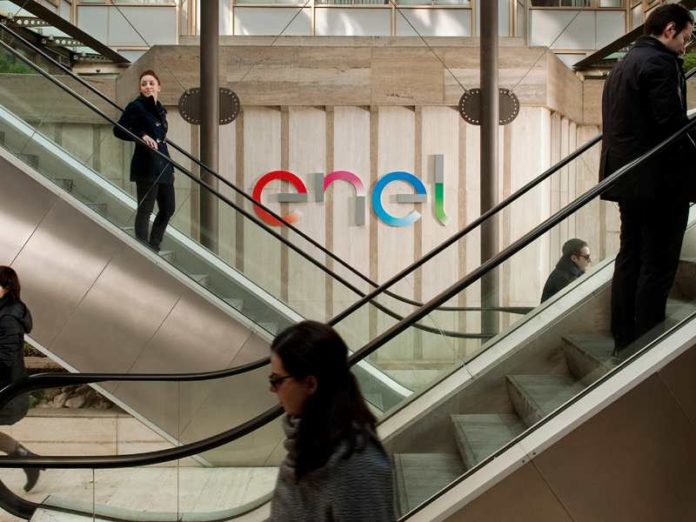 Inside Enel's head office in Viale Regina Margherita in Rome. Image courtesy of Enel.

Enel Grids has announced the development of a new low-carbon transformer, leveraging natural ester to mitigate its carbon footprint.
The transformer was developed in a joint venture between the electricity distribution network manager and Hitachi Energy, which develops technologies and solutions for those in the utility, industry and infrastructure sectors.
The first Eco-design high voltage/medium voltage (HV/MV) low loss transformer is insulated with natural ester, a fully biodegradable vegetable oil, and generates reduced CO2 emissions.
The transformer is being developed as joint work between Enel Grids and Hitachi Energy and has led a nominal power rating of 40MVA.
It will gradually reduce energy infrastructure's indirect emissions to zero Scope 3. The use of natural ester as an insulator instead of traditional mineral oil results in, according to Enel, a significantly reduced carbon footprint, from production to disposal. The natural dielectric liquid also has much better fire resistance qualities than mineral oil and offers advantages for fire prevention.
Development and implementation of the project took place at the Hitachi Energy plant in Monselice, in the province of Padua, Italy. The commissioning of the transformer will take place at the Primary Substation in Caltagirone, in the province of Catania.
The transformer is reportedly designed to be fully interchangeable with conventional transformers, and therefore will not require any on-site adaptation.
The transformer set up at the Monselice plant is also the first in a series of similar initiatives by Enel Grids. Another 20 natural ester insulated transformers have been commissioned, with the aim of installing them in Europe and South America.
Antonio Cammisecra, head of Enel Grids, commented on how the transformer is in-line with the Group's decarbonisation goals, citing its "aim of progressively reducing the carbon footprint of our business to zero by working with like-minded partners such as Hitachi.
"It is, therefore, a source of great satisfaction to announce the approval of the first HV/MV Eco-design transformer, a significant step towards more sustainable and resilient networks."
The transition of large power transformers takes longer and is therefore taking place more gradually, but for distribution network transformers, Enel Grids has adopted a global strategy to supply 50% of them in natural gas.