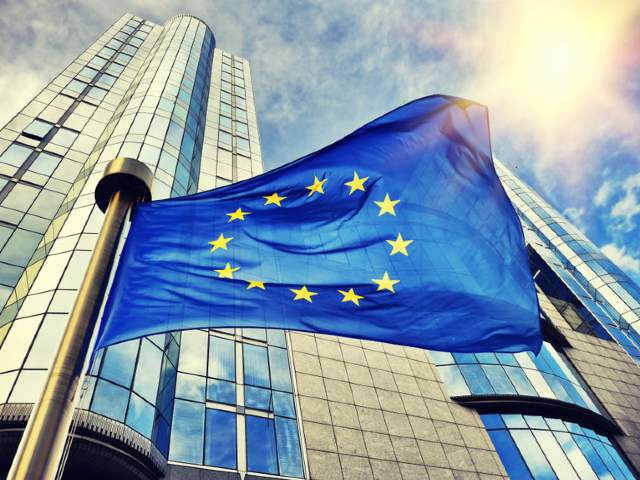 Image by paulgrecaud on 123rf

The European Commission has given the go-ahead to Hy2Tech, the first Important Project of Common European Interest (IPCEI) in support of hydrogen technologies.
The Technology IPCEI will provide up to €5.4 billion ($5.5 billion) of Member States funding to 35 companies for 41 research, development and deployment projects on a wide range of hydrogen technologies.
The IPCEI will cover a wide part of the hydrogen technology value chain, including (i) the generation of hydrogen, (ii) fuel cells, (iii) storage, transportation and distribution of hydrogen, and (iv) end-users applications, in particular in the mobility sector.
It is expected to contribute to the development of important technological breakthroughs, including new highly efficient electrode materials, more performant fuel cells, innovative transport technologies, among which first time roll out hydrogen mobility ones.
The funding is expected to unlock a further €8.8 billion ($8.9 billion) of private investments with the project expected to create approximately 20,000 direct jobs.
Jorgo Chatzimarkakis, CEO of Hydrogen Europe, commented: "We are delighted to see the first wave of IPCEI projects being finally approved after an intense 2-year process. The sector has been working hard to develop and finetune the concepts, business cases and right partnerships for projects that will deliver real CO2 emission reductions at the lowest costs for taxpayers.
"These projects also come at the right moment to help reduce dependency from fossil fuels- in the context of the current energy crisis. Given the vast range of applications that depend on renewable hydrogen for decarbonising, we very much welcome the €5.4bn allocated by the European Commission to support these projects''.
"These pioneer projects carry big risk given the lack of a European market and infrastructure for hydrogen. The sector needs to set up the whole hydrogen ecosystem from hydrogen production to transport, storage and end use applications. All this needs to be done in a synchronized manner, in record time and ensure it is commercially attractive to secure private investments. This is one challenging task!''
The direct participants, the Member States supporting them and the different technology fields are as follows: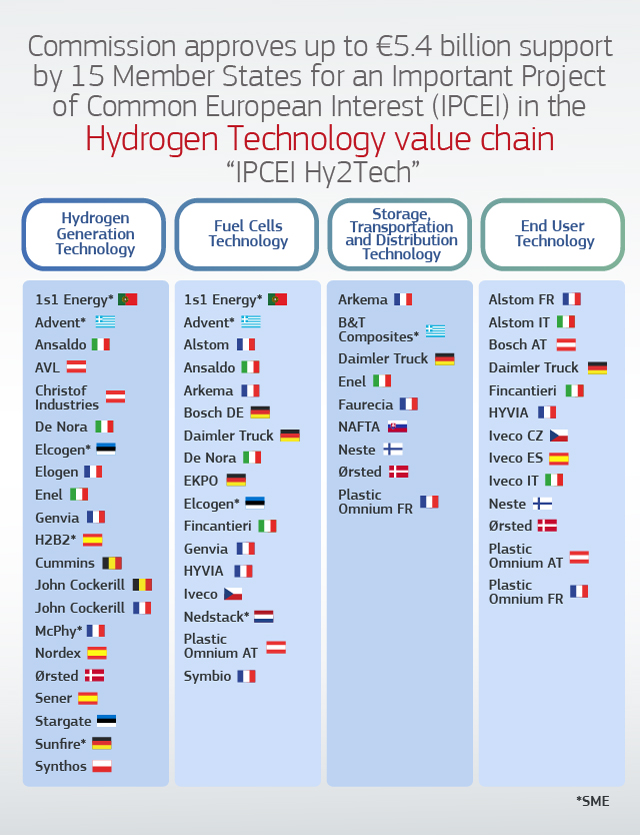 Image credit: EU Commission