Indonesia accounted for the largest share in the geothermal pipeline globally, followed by Kenya, according to a report by Fitch Solutions.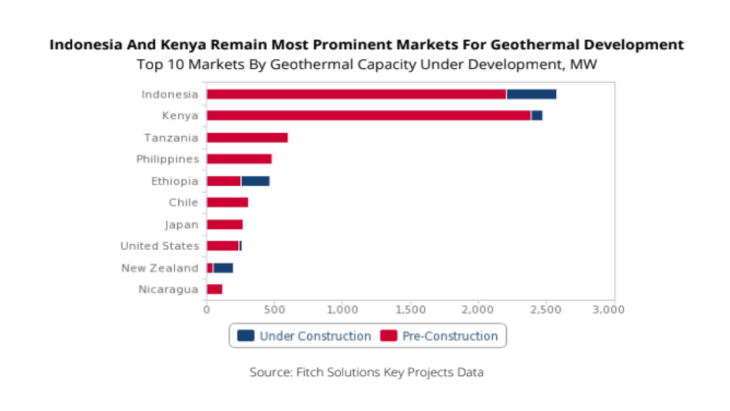 Fitch said Indonesia and Kenya are the primary reasons why Asia and Sub-Saharan Africa (SSA) have the largest amount of geothermal capacity under development.
"This can also largely be attributed to the strong geothermal potential in the Great Rift Valley and Pacific Ring Of Fire present in these two regions," it said.
It expects Indonesia to have the highest level of installed geothermal capacity in 10 years. Kenya is expected to have the highest reliance on geothermal power output with an annual average of 58% over the next decade.
Asia is the global outperformer in terms of geothermal projects under development with a total of 41, 26 of which were in Indonesia, and nine in the Philippines. SSA has the highest average capacity per project at 260-megawatt each.