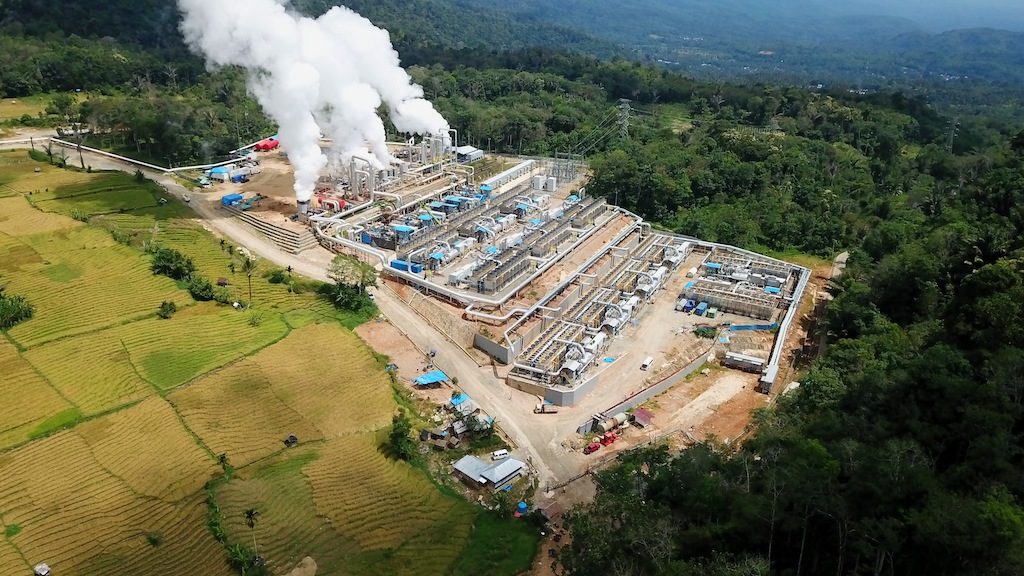 Unit 1 of Sorik Marapi geothermal plant, North Sumatra, Indonesia (source: KS Orka Renewables)
Indonesia's Ministry of Energy and Mineral Resources (ESDM) have confirmed that PT Pertamina Geothermal Energy (PGEO) is preparing for the acquisition of the Sorik Marapi Geothermal Power Plant, located in Mandailing Natal Regency in North Sumatra.
The power plant is currently being managed by PT Sorik Marapi Geothermal Power (SMGP), a subsidiary of KS Orka Renewables Pte. Ltd., and is one of the largest geothermal projects being developed in Indonesia. The total potential of the Sorik Marapi field is estimated to be 240 MW.
The confirmation for the planned acquisition was provided by Harris Yahya, Geothermal Director of the ESDM. However, Harris had no additional information on the status of the acquisition and the acquisition price, as PGEO does not have to report such activities to the government until an agreement has been reached.
Harris described the asset purchase plan as purely "business to business." Thus, PGEO has no special obligation to report the corporate action to the MEMR.
Harris further added that the acquisition plan was made after the Sorik Marapi geothermal power plant had put up an offer for their assets to a number of geothermal business entities. "PGEO sees that there is potential to develop a business there."
In late 2022, the 50-MW Unit 3 of the Sorik Marapi geothermal power plant officially started operations. This follows the commissioning of the 45-MW Unit 2 in 2021 and the 45-MW Unit 1 in 2019.