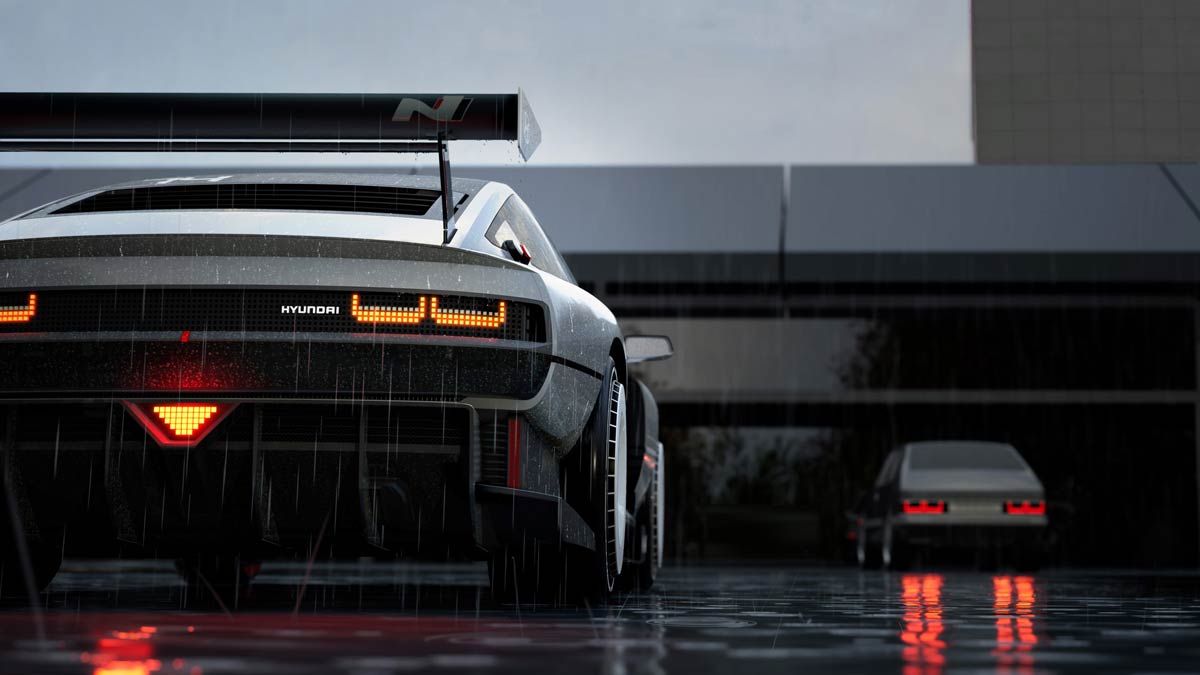 THE N VISION 74 CONCEPT. SOURCE: HYUNDAI
Hyundai has unveiled two new "rolling lab" models, one with a e-GMP based powertrain and the other a hydrogen-powered "hybrid" based on Hyundai's N 2025 Vision Gran Turismo and its Pony Coupe concept from 1974, which also inspired the Ioniq 5.
The unveiling comes as Hyundai Australia confirmed it will launch an Ioniq 5 N in Australia in 2023 and both – the RN22e and the N Vision 74 – are billed as "inspirational examples of N's electrification vision."
Possibly of most interest is the fuel cell hybrid N Vision 74, which takes both a hydrogen fuel cell and battery-electric powertrain and bangs them together in an all-new layout for added range and power options.
"The RN22e and N Vision 74 play an important role in the strategic development of our entire product lineup, especially our electrified, high-performance vehicles," said Thomas Schemera, executive VP and head of customer experience for Hyundai Motor Company.
"Rolling labs represent the continuous development of our most advanced technologies. This unique approach makes us ready for the challenges of the future by empowering us to push ourselves to the limit."
According to a statement from Hyundai about its two new concepts, the underlying premise is that "getting from A to B should never be boring."
All-electric RN22e based on Ioniq 6
Envisioning an electric future for the N brand that debuted in 2017 with the i30 N, the all-electric RN22e takes advantage of the Ioniq 6's extreme "streamliner" aerodynamic design, as well as the abovementioned e-LSD to deliver what Hyundai refers to as "corner carving."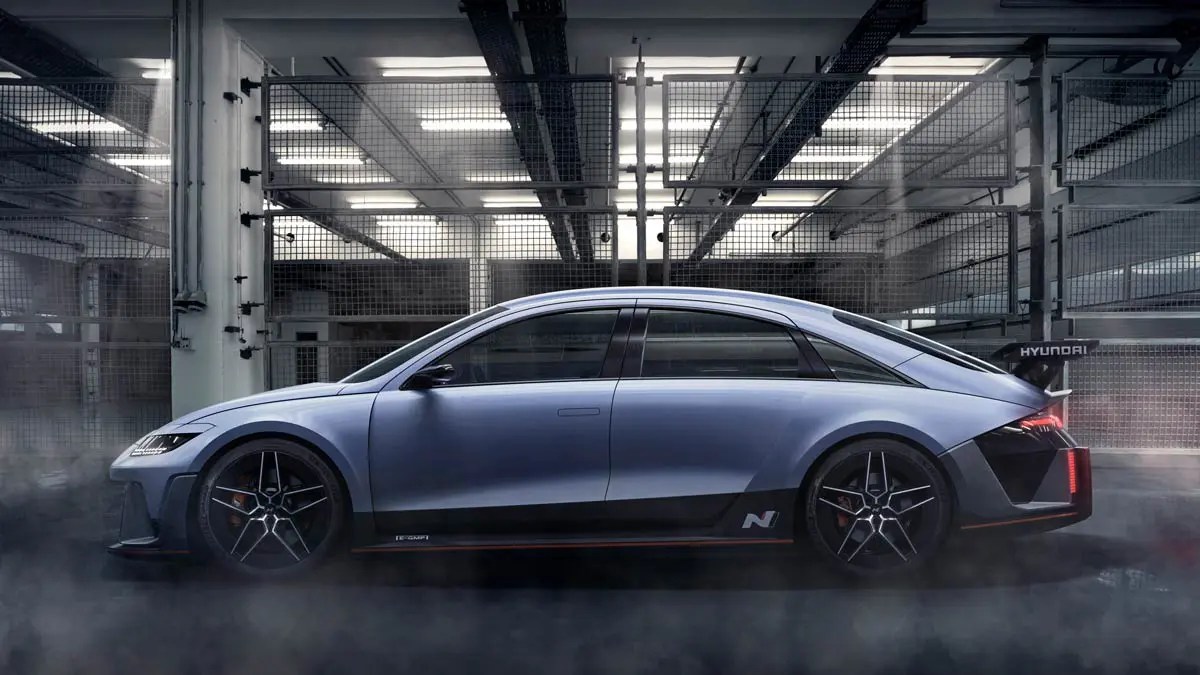 The RN22e concept. Source: Hyundai
By using 3D printed parts in the twin-clutch, Hyundai says it has reduced weight as well as increased rigidity, and drivers will also be able to choose from a variety of drive modes that vector the torque in different ways for various driving conditions.
Other features that aim to improve the track experience include cooling and braking; four piston monoblock calipers and a huge 400-mm disc are designed to deal with increased poewr on the track.
Other than that, specifications are also similar to the Kia EV6: 430kW/740Nm with a 77.4kWh battery and maximum speed of more than 250km/hr.
Nevertheless, with track settings that will drivers take to the track for an optimum experience without derating, the RN22e is certain to offer a pretty compelling offering, if only it makes it into production.
Hydrogen and battery combine in N Vision 74
Joining the RN22e is the N Vision 74, which in particular takes notes from the dynamic profile and B pillar of the 1974 Pony concept.
It is unique in the Hyundai lineup in that it combines a fuel cell system with a battery electric setup, which Hyundai says improves cooling and allows both or either powertrains to be used according to different driving needs.
While this all-new layout adds complexity, it will of course offer the ability to charge up from a plug when shorter driving ranges are needed and a hydrogen refuelling station is out of reach, but use hydrogen when a longer range is required.
This layout includes a 62.4kWh battery to power the electric powertrain, and a 4.2kg hydrogen tank combined with an 85kW fuel cell stack.
While the vehicle's 800-volt architecture allows ultra-fast charging in around 15 minutes, the hydrogen fuel cell can be refuelled in five minutes.
With more green hydrogen refuelling pods, it's possible this is a combo that could take off in Australia for those with range anxiety and/or an undying need to recharge in less time than it takes to buy a coffee and go to the loo – once they are made available for use by the public, and low-cost hydrogen becomes readily available.
The N Vision 74 also gets torque vectoring via a twin-clutch, and Hyundai says its driving range would be more than 600km, although it hasn't clarified if this is actual, or a WLTP estimation.