Trina Solar-developed 170MW Floating Project in Anhui Province, China. Photo from Trina Solar's website.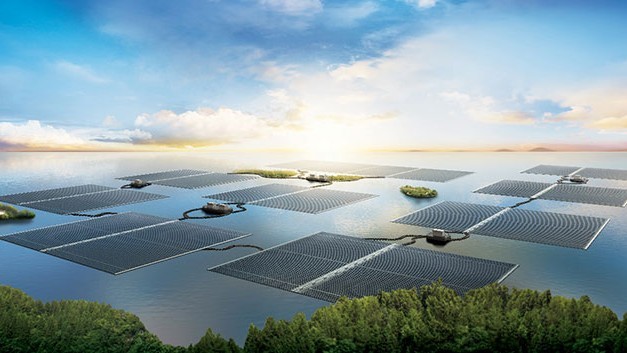 Trina Solar has secured a floating solar project in the Sarawak state of Malaysia with a 50-megawatt, alternating current capacity, following the auction held by Sarawak Energy Berhad.
In a statement, Trina said the first large-scale floating solar project in Sarawak will built at the Batang Ai Hydroelectric Plant over its surface of 191.12 hectares.
Aside from building the project, Trina Solar's work includes assembling the medium-voltage power system, upgrading the high-voltage substation, and operation and maintenance services.
Trina Solar said the project plans to use N-type bi-facial high-efficiency PV module and string inverter to improve efficiency and lower the levelised cost of electricity.
The electricity to be generated from the project is expected to augment the alternative renewable source in Sarawak's energy generation portfolio.
The floating solar plant will be integrated with the hydroelectric plant, creating value through the hybridisation of renewable technologies and optimisation of grid connection, according to Trina Solar.