Sales of electric vehicles (EVs) are soaring, and this means that in the coming decades, there will be a sudden influx of spent batteries which will overwhelm current recycling processes. This means that recycling and technology companies are having to team up to find strategies that can be implemented in the near future and support the green energy transition when the number of spent EV batteries suddenly starts to increase.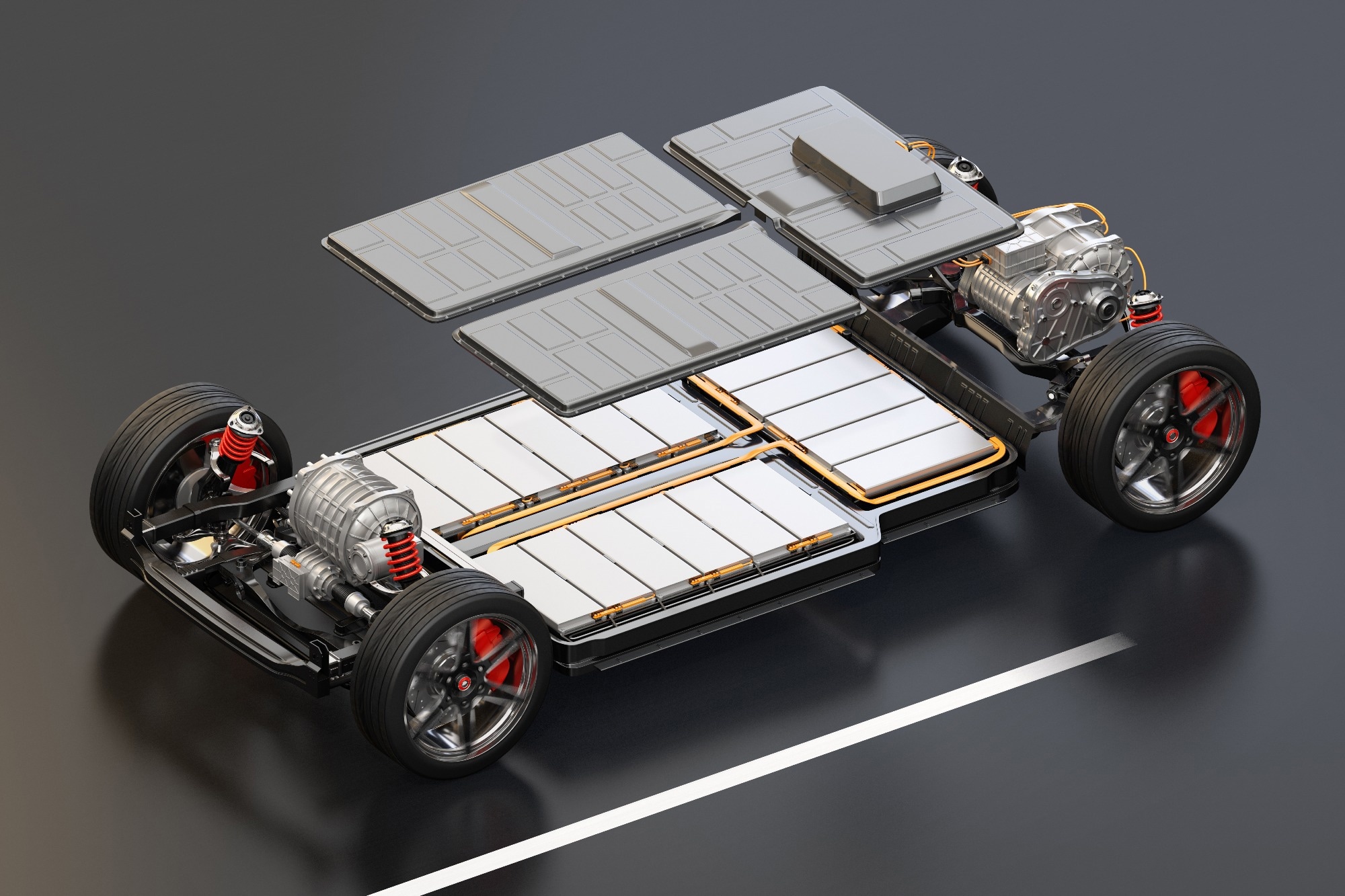 Image Credit: Shutterstock.com/ Chesky
When an EV battery pack reaches the end of its automotive lifecycle as it becomes unable to satisfy the use standard of EVs, it is typically removed from the car. The issue then becomes what to do with the battery now that it is retired from its primary usage. There are several options that fit into the waste management hierarchy, such as reuse in another application, restoring the battery, recycling materials that can be salvaged, or disposal by various methods.
A recent breakthrough in how to recycle EV batteries by tech companies Graphmatech and Graphenea and battery supplier Northvolt offers a way towards the green energy transition.
The three companies have succeeded in up-cycling EV batteries at the end of their automotive lifecycle into graphene oxide. This breakthrough has already demonstrated its readiness at the industrial pilot scale. By using the leftover material, after Northvolt has extracted any valuable metals and minerals, the initiative upcycles what would usually be considered waste into graphene oxide (GO).
The upcycling of graphene oxide from recycled batteries represents a great development in our pursuit of a sustainable battery industry in Europe. Batteries contain an abundance of valuable materials which we can recover to reduce our dependence on mining and producing fresh materials. We are proud to have contributed to this development.
Emma Nehrenheim, Chief Environmental Officer of Northvolt
Upcycled Graphene OxideThere are many benefits of extracting waste materials that can be upcycled into graphene oxide. Primarily, European companies generally source graphene oxide from outside the region, making it a strategic material. Therefore, the potential benefit of having GO that comes from within the region not only makes it easier to access but would reduce the need to import the material from outside the continent, thereby reducing the overall carbon footprint of the material.
Additionally, modified and upcycled graphene oxide can be combined with metals to produce materials that have better conductive properties while being stronger and more durable than alternatives. Furthermore, this could help reduce metal consumption, making it an attractive and practical material as it aids the green transition.
Producing graphene oxide from end-of-life batteries makes the entire graphene value chain more sustainable and cost effective.
Jesus de la Fuente, CEO of Graphenea Advanced Materials
Graphmatech and Graphena aim to ramp up production to help deliver a healthy supply of graphene oxide from within Europe.
Moving Towards the Green Energy TransitionUsing modified graphene oxide in its materials and products, including hydrogen pressure vessels and pipes that see a 40% reduction in hydrogen leaks than current market technology, Graphmatech is committed to supporting the effort toward the green transition.
Securing our supply chain in collaboration with Northvolt and Graphenea is a dream come true. We'll enable the green transition with recycled batteries.
Mamoun Taher, CEO of Graphmatech
So, while every beginning is said to have an end, this may not be as concrete as it first seems for EV batteries at the end of their automotive lifecycle. Rather than being simply discarded for disposal, many new innovative projects are emerging which can take various parts of the battery once deemed wasted and convert them into useful materials.
While EVs are geared toward the green transition and sustainable technology processes, at the end of an EV battery's life, many of the toxic materials, such as heavy metals and some other chemicals, could be problematic if there is a sudden surge in spent battery cells. This could have a negative impact on the environment.
However, the collaboration between Graphmatech, Graphenea, and Northvolt offers a clearer path toward the green energy transition.