The investment consists of $450 million from Volkswagen Group and over $250 million from Siemens. It comes in as the Biden-Harris administration is catalysing extensive investments from the private sector to increase US capacity to manufacture more than 250,000 new electric vehicle (EV) chargers annually.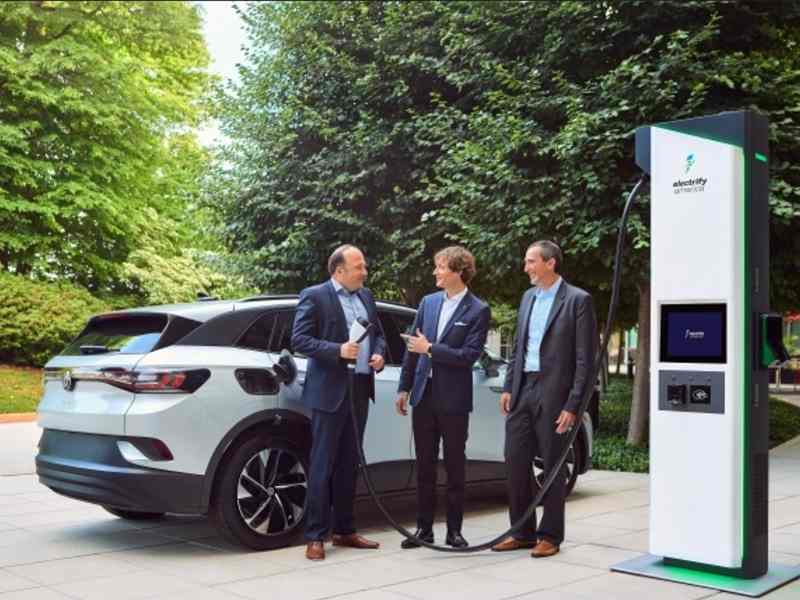 The investment aims to add at least 2,000 jobs to the industry and make EV charging more affordable, accessible and equitable.

In an announcement from the White House, Electrify America, a network of fast chargers, announced an investment of $450 million into its charging network by Siemens, a global technology and electrification company, and Volkswagen Group.

These investments are hoped to support the rapid deployment of up to 10,000 ultra-fast chargers at 1,800 charging stations, more than the number of high-power chargers available in the US today.

Thomas Schmall, Volkswagen group board member for technology and CEO of Volkswagen Group Components, emphasises: "With our additional investment in Electrify America, we are giving e-mobility in North America a further boost and consistently grow our charging and energy business. The plan is to more than double Electrify America's charging infrastructure to 1,800 locations and 10,000 fast chargers by 2026.

The news comes in as Siemens doubles down on its aim to build one million EV chargers over the next four years.

To this end, the group has been investing more than $250 million in the US in the past six months, including expansions of its Grand Prairie, TX and Pomona, CA manufacturing sites.

"Siemens' investment confirms our electrification strategy of making charging and energy solutions available nationwide – to customers of all EVs. With its expertise and portfolio, Siemens is an important strategic technology partner for us on this route," added Schmall.

Through its financing arm, Siemens Financial Services (SFS), Siemens has also now become a minority shareholder in Electrify America with a low triple-digit million USD investment and will hold a seat on the board.

"Representing one of Siemens' largest investments in electrified transportation, this strategic partnership with Electrify America aims to grow a collaborative ecosystem that propels EV adoption across the United States and Canada," stated Veronika Bienert, CEO of SFS.

"Our unique ability to combine financial and technology know-how helps to fulfil Siemens' commitment to decarbonise key industries, accelerate the shift to sustainable mobility, and do so in a way that's accessible for all."

The private investments will follow the $7.5 billion from President Biden's Bipartisan Infrastructure Law to build a national network of EV chargers, aiming to enable convenient and uniform charging across the country.