South Korea could achieve its target to raise the share of renewable energy to 40% by 2034 through solar photovoltaic and offshore wind power, GlobalData reported.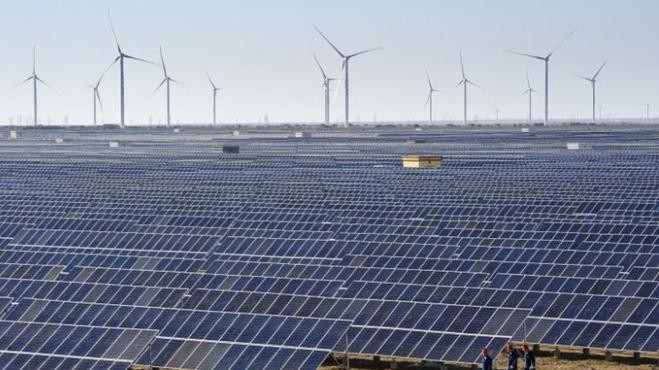 At present, renewable energy accounted for only 15.1% of South Korea's power mix as it largely relies on fuel imports for thermal power generation.
In its South Korea report, GlobalData revealed that thermal power made up 64.4% of the total electricity in 2021, whilst 26.2% was accounted for by nuclear.
"South Korea's ability to handle domestic electricity demand effectively stems from its large thermal and nuclear power generation. Nuclear power is expected to continue to meet around 21.8% of the country's electricity requirements (in terms of annual generation) until 2035," Attaurrahman Ojindaram Saibasan, Power Analyst at GlobalData, said.
"Other growth opportunities in the renewable sector are specifically available in solar PV and offshore wind," he added, noting that almost 40% of the projects currently in the pipeline are in the offshore wind segment.
This comes as the market plans to build the largest offshore wind farm with a capacity of 8.2 gigawatts by 2030. This is in line with South Korea's 12GW goal of additional offshore wind capacity.
According to Saibasan, the share of solar PV is seen to rise to 8.4% in 2035 from 4.1% in 2021 as the government set a target of 34GW additional capacity of solar power by 2030.