Old King Coal could make a comeback in some of Europe's biggest power markets as governments ponder emergency measures designed to build up gas storage as Russian flows continue to drop.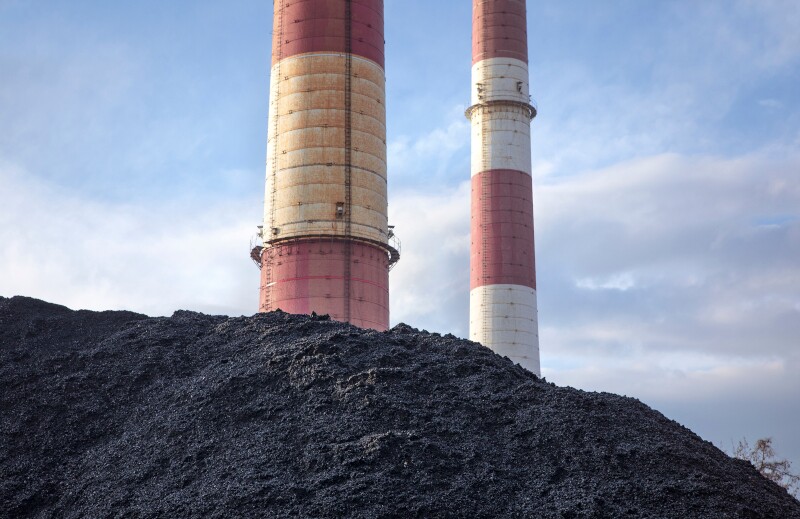 With EU governments worried about possible energy rationing if storage proves inadequate, plans include relying more on operational coal and lignite units, bringing mothballed coal plants back into service for emergencies, and converting retired gas units to run on coal. The measures are deemed temporary, but some governments warn they could last a few years.
Coal-fired generation typically produces twice the carbon dioxide emissions of comparable gas-fired units and is much worse in terms of air pollutants and harmful particulates. Brussels nonetheless insists that greater short-term reliance on coal won't compromise the longer-term EU goal of slashing greenhouse gas emissions at least 55% below 1990 levels by 2030 and going net-zero by 2050.
In its RePowerEU plan released in May, the European Commission had warned of a possible short-term increase in coal use as the bloc moved to pivot away from Russian gas, ending imports by 2027.
Germany, Italy, the Netherlands, the UK, Denmark and Austria have all unveiled plans to use more coal if needed as they focus on injecting as much gas into storage as possible ahead of winter. The target is for EU storage facilities to be at least 80% full by Nov. 1.
Germany (Storage Currently 60.5% Full)
Germany, the continent's biggest gas market — and its biggest importer of Russian gas — last week escalated its warning over gas supplies to the "alert" level, the second in a three-stage system to prepare EU countries for potential supply disruptions.
Officials are working on emergency laws that would allow roughly 9-10 gigawatts of idle coal and lignite capacity to return to service until 2024, replacing some of the 16% market share now held by gas. The country is home to seven of the EU's 10 most polluting power stations, according to NGO Ember.
Utility RWE has said three 300 megawatt mothballed lignite units could be brought back on line in an emergency. Staffing could be a problem, so the company wants some workers to postpone retirement and is trying to recruit skilled workers.
Economy Minister Robert Habeck said laws allowing more coal use and less gas-fired generation should pass the Bundesrat — upper house of parliament — in early July. "That means, to be honest, more coal-fired power plants for a transitional period," he said. "That's bitter, but it's almost necessary in this situation to reduce gas consumption. The gas storage tanks must be full in winter. That has top priority."
The government says there are no plans to change the coal phase-out date, with the last units still earmarked for closure by 2030.
Italy (Storage Currently 57.2% Full)
Ecological Transition Minister Roberto Cingolani has said Italy, Europe's second-biggest gas consumer, is ready to import more coal and rely more on coal-fired generation as gas is prioritized for storage rather than electricity generation.
Italy got roughly 5% of its electricity from coal and 40% from gas in 2021. Its sizable coal fleet could offset some of the gas-fired generation.
Netherlands (Storage 51.5% Full)
Climate Minister Rob Jetten says the Netherlands will temporarily lift a ban on coal-fired power stations operating above 35% of capacity, again to allow gas to be injected into storage and heat homes next winter. The country's four remaining coal-fired plants were being underused to reduce emissions.
Austria (Storage 44.5% Full)
The government has struck a deal with utility Verbund to convert a mothballed gas-fired power station to run on coal for use in emergencies. It may have to implement emergency legislation to roll back a coal phase-out that saw the last unit at Mellach closed in April 2020. The unit was converted to run on gas before being mothballed, but could now be switched back to coal.