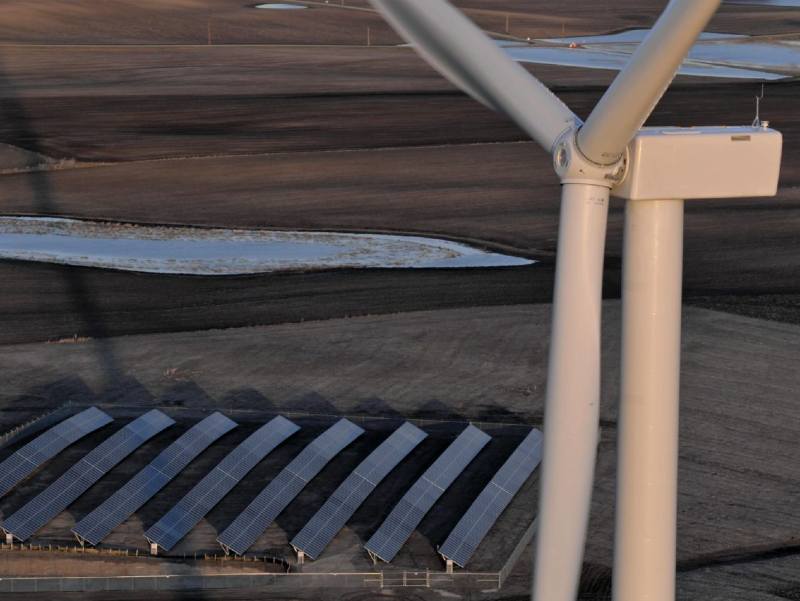 Image credit: GE Renewable Energy

One of Turkey's first hybrid solar and wind farms is under development.
Setravul is adding a 30MW solar plant to a 32MW wind farm commissioned in 2020.
The combination of co-located wind and solar allows the project to achieve an overall higher capacity factor.
GE and its regional partner Inogen have been selected to add the solar farm to the existing wind farm.
Prakash Chandra, GE's CEO of the renewable hybrids division, said the growth of hybrid power plants optimizes "scarce infrastructure" in Turkey.
GE will deliver seven FLEXINVERTER solar power conversion units. This project is the first installation of GE's 4.7 MW solar solution worldwide. GE already delivered 1.3 GW of its FLEXINVERTER technology in Turkey.
GE's FLEXINVERTER is an integrated containerized solution that combines a solar inverter, medium voltage power transformer, and an optional MV Ring Main Unit, all integrated in a standard 20-feet ISO high cube container.
Inogen will perform site activities and deliver the sun-tracking systems that will help increase the total energy production of the power plant.