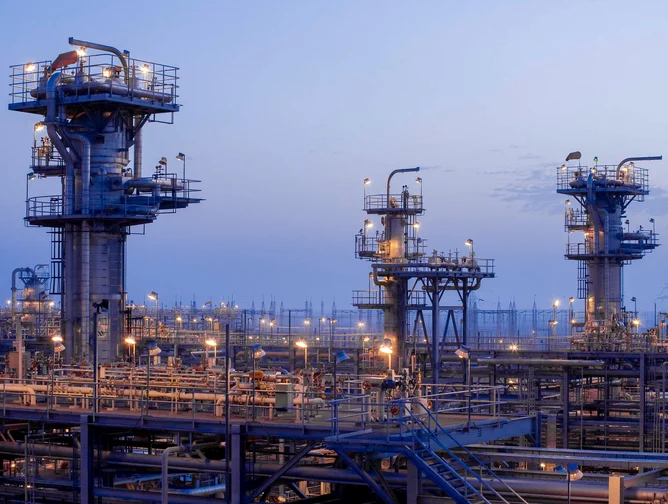 These energy big-hitters are at the forefront of changing oil and gas dynamics and transition to renewable energy.
With world oil demand forecast to reach 101.6mbd in 2023, surpassing pre-pandemic levels, and ongoing geopolitical uncertainty with gas supplies, it's hard to recall a busier time for the energy majors - and that's before you consider the tumultuous transition to renewables and low-carbon technologies and operations.
The IEA warns global oil supply may struggle to keep pace with demand next year, as tighter sanctions force Russia to shut in more wells and a number of producers bump up against capacity constraints. But it's safe to assume the following 10 companies will be at the forefront of any short and medium-term industry changes.

10: Equinor
Whether it's working on zero carbon shipping initiatives or developing floating offshore wind, Equinor is busy across a number of renewable fronts - while remaining a key gas supplier. A new supply agreement with the UK adds around 1bn (bcm) per year to its existing bilateral contract with Centrica.
Market cap: $116.92bn
09: ConocoPhillips
ConocoPhillips reported Q1 2022 earnings of $5.8bn, compared with $1bn a year earlier, and production totalled 1,747 thousand barrels of oil equivalent per day (MBOED), an increase of 220 MBOED year-on-year. The Houston-based exploration and production company is now active in 13 countries.
Market cap: $125.76bn
08: Gazprom
Russia's gas giant Gazprom reported its highest-ever annual income for 2021, when natural gas prices soared during Europe's worst energy crunch in decades. Despite the turmoil surrounding Russia's energy sector following the Ukraine conflict, Gazprom remains a major name in energy circles.
Market cap: $134.64bn
07: Nextera Energy
NextEra Energy recently announced Real Zero - what it claims is the most ambitious carbon-emissions-reduction goal ever set by an energy producer, committing to eliminate carbon emissions from its operations by no later than 2045, while leveraging low-cost renewables to drive energy affordability for customers.
NextEra Energy is ranked first in the electric and gas utilities industry on Fortune's 2022 list of 'World's Most Admired Companies'.
Market cap: $142.22bn
06: TotalEnergies
TotalEnergies - active in more than 130 countries - recently entered into an agreement with Adani Enterprises Limited (AEL) to acquire a 25% interest in Adani New Industries Limited (ANIL), which will be the exclusive platform of AEL and TotalEnergies for the production and commercialisation of green hydrogen in India.
Market cap: $145.68bn
05: PetroChina
PetroChina Company, a Chinese oil and gas company, is the listed arm of state-owned China National Petroleum Corporation, headquartered in Dongcheng District, Beijing. The company is currently Asia's largest oil and gas producer. In Q1, it recorded a revenue of RMB779.37bn and net profit of RMB39.06bn.
Market cap: $148.55bn
04: Shell
Across oil and gas/LNG, energy digitalisation and renewables, Shell is active across a broad range of sectors and markets. The energy major recorded $9.13bn profit in Q1 and adjusted EBITDA of $19bn, up from $16.3bn in Q4 2021. Shell's Powering Progress strategy includes increasing investment in lower carbon energy solutions, while continuing to pursue the most competitive and highest return Upstream investments.
Market cap: $203.31bn
03: Chevron
In line with its competitors, Chevron is fully embracing renewable energy, as evidenced by its recent acquisition of Renewable Energy Group. Chevron produces crude oil and natural gas; manufactures transportation fuels, lubricants, petrochemicals and additives; and develops technologies that enhance business and industry.
Market cap: $301.89bn
02: ExxonMobil
ExxonMobil and QatarEnergy recently signed an agreement to further develop Qatar's North Field East project, which will expand Qatar's annual LNG capacity from 77mn tons to 110mn tons by 2026. The corporation's primary businesses cover Upstream, Product Solutions and Low Carbon Solutions and it is one of the largest integrated fuels, lubricants and chemical companies.
Market cap: $385.42bn
01: Saudi Aramco
By some distance, Saudi Aramco stands top of the energy league. In May it posted extraordinary Q1 results with net income jumping 82% year-on-year to $39.5bn – a new quarterly earnings record for the company since its IPO in 2019 – and declared a dividend of $18.8bn.
The Saudi energy giant continues to expand its presence in Europe and Asia, acquiring a 30% stake in a 210,000bpd refinery in Gdansk and embarking on a JV with North Huajin Chemical Industries Group Corporation and Panjin Xincheng Industrial Group, to establish a 300,000bpd refinery and petrochemicals complex in China.
Moving forward, Aramco will continue to collaborate with domestic and international partners to explore new and emerging technologies and solutions, from developing cleaner transport technologies to establishing low-carbon hydrogen and ammonia value chains.
It signed an MoU to become one of five inaugural partners of the Middle East and North Africa regional Voluntary Carbon Market, established by the Public Investment Fund, which aligns with its ambition to achieve net-zero Scope 1 and Scope 2 greenhouse gas emissions across its wholly owned operated assets by 2050.
Market cap: $2.193trn