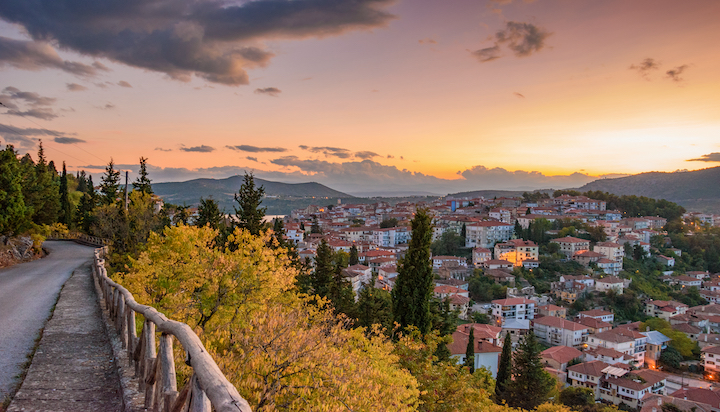 West Macedonia, Greece. Image: Shutterstock
Greece is to mobilise a total investment of €1.63 billion (£1.4bn) to alleviate the impact of the climate and energy transition on the local economy and society.
Its plan will benefit from grants of €1.38 billion (£1.2bn) from the EU's Just Transition Fund (JFT) Programme adopted by the Commission last week.
In the territories most affected by the energy and climate transition, the JFT Programme will support decarbonisation in Western Macedonia, Megalopolis and adjacent municipalities and the phasing out of fossil fuel power stations on the islands of North-South Aegean and Crete.
Just above half of the funds will support entrepreneurship through the financing of existing and new firms, business infrastructure and stronger links between companies and research and innovation.
Support from the JFT – which is a key tool to ensure the transition towards a climate-neutral economy happens in a "fair way, leaving no one behind" – will also target energy transition, land use adaptation and the circular economy, including renewable energy sources, electric mobility and energy storage systems.
Frans Timmermans, Executive Vice President for the European Green Deal said: "The urgency of Europe's clean energy transition has drastically increased following Russia's aggressive war against Ukraine. We need to turn the page on fossil fuels faster than previously expected and protect vulnerable groups from unaffordable energy bills by accelerating the rollout of renewables. In light of high energy prices, the risk of further increasing disparities is real.
"As the first Member State to finalise its just transition plan, Greece will now receive extra support to develop a green, inclusive and resilient economy with decent jobs for all. Good news for Greece, its regions and all its citizens!"