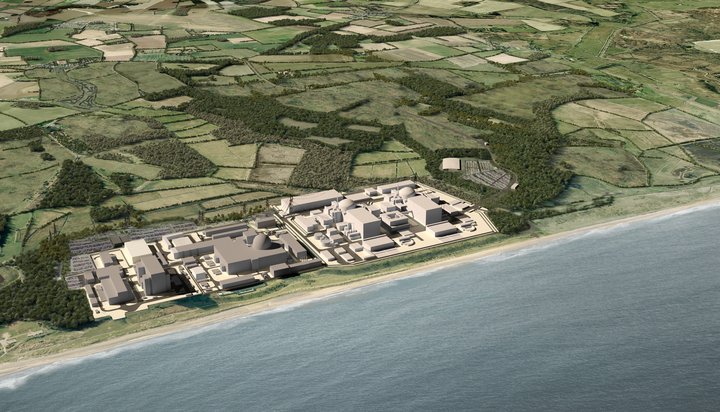 Image: Sizewell C

EDF is allegedly ready to walk away from the Sizewell C nuclear power project.
Some of the UK's biggest unions sent a letter to the Business Secretary warning the future of the plant will be in jeopardy if the government delays a government investment decision (GID).
This decision is expected to provide a clear message that the government fully supports the project, enabling the French energy giant to approach investors.
It has been reported that EDF's internal funding for Sizewell C could run out in a matter of weeks.
The letter said: "We have been made aware through discussions at the European Works Council that EDF Energy's commitment to this project will not be sustained in the absence of a prompt GID.
"We sincerely believe that unless this matter is resolved in the next few weeks, the UK's nuclear future and the jobs and the skills of tens of thousands of nuclear workers will be at risk."
Last week, the government announced it was advancing plans for funding new nuclear projects, including consulting on draft reasons for designating the Sizewell C project.
The financing model aims to offer investors greater certainty through a lower and reliable rate of return in the early stages of a project while lowering the cost of financing.
An EDF spokesperson told ELN: "EDF is committed to the Sizewell C project, which is a key part of the government's British Energy Security Strategy. We are continuing discussions on financing, including potential government investment in the project. We are optimistic about the outcome.
"The project is making strong progress. The government has made important progress on RAB designation, we have appointed an independent chairman and an imminent decision is expected on the Development Consent Order."
In response to the reports, a government spokesperson told ELN: "We remain in active and constructive negotiations with EDF in relation to Sizewell C.
"Nuclear power has a key role in our transition to cleaner and cheaper energy as set out in our British Energy Security Strategy.
"Only last week we set out further detail on the progress we are making on the new Regulated Asset Base finance model to mobilise private investment into this sector."