United Arab Emirates-based energy firm Masdar and the Korea Electric Power Corporation (KEPCO) signed a memorandum of understanding to explore development opportunities in the offshore wind energy sector and other clean energy resources.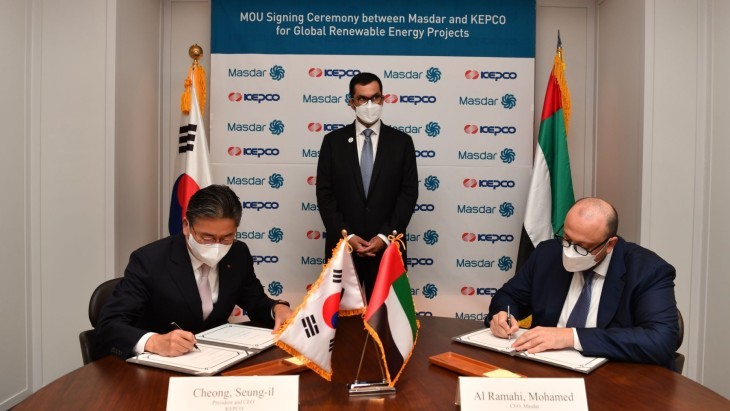 In a social media post, Masdar said the two companies will look at the potential for collaboration in offshore wind energy projects including but not limited to KEPCO's current projects and those in the pipeline, and Masdar's global renewable projects.
The two companies will also assess opportunities in green hydrogen production, battery storage technology, and energy trading activities.
The memo was signed in the presence of Sultan Al-Jaber, UAE's minister of Industry and Advanced Technology and Masdar chairman.