Modhera in Gujarat state in northwest India is the country's first town to be supplied with 24/7 solar energy.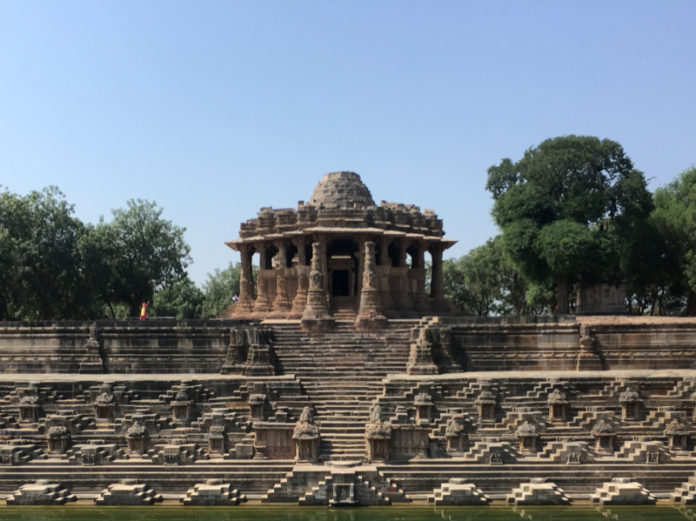 The system comprises a 6MWp solar photovoltaic system and 15MWh battery energy storage system with integrated onsite control, monitoring, data management and display solution, which is supplying power to the town's approximately 1,400 households.
Additionally, the system integrates 271 1kW rooftop solar panels, 1,610 smart meters and an electric vehicle charging station.
"This was a very prestigious project for Mahindra Susten," says Pramod Kalyanshetty, Head Procurement and Chief Risk Officer at Mahindra Susten, the engineering, procurement, and construction (EPC) contractor, commenting that it is regarded as symbolic.
Modhera is home to the Sun Temple, a protected archaeological Hindu complex dedicated to the solar deity Surya.
The power plant controller and energy management system were supplied by the DNV company GreenPowerMonitor to provide both automatic and manual controls. Specifically, complex controls enabled include black start, islanding, anti-islanding, energy shifting, state of charge management and balancing, as well as frequency and voltage support.
Large-scale electrification with solar PV is enabling the delivery of power in rural India but last-mile connectivity and quality of access to 24/7 power remain a challenge. The Modhera project thus serves as a model that can be replicated and more such hybrid solar PV and storage projects should follow.Sign up to our newsletter and stay informed"Combining solar PV and batteries in a hybrid project is challenging, but opens a wide range of possibilities to provide 100% renewable and clean energy to local communities," says Sergi Bosque Garcia, Regional Manager for MEA & India at GreenPowerMonitor.
"We are proud of this community livelihood improvement flagship project, that can be replicated in other regions with similar needs. We hope that this becomes a standard solution and a benchmark in the renewable energy industry."