US electrolyser manufacturer Plug Power is to build a 100MW green hydrogen plant in the Belgian port of Antwerp-Bruges — likely becoming one of Northern Europe's largest when it comes on line in 2025 — and forming the opening play of the port's plan to become a hydrogen hub for Europe.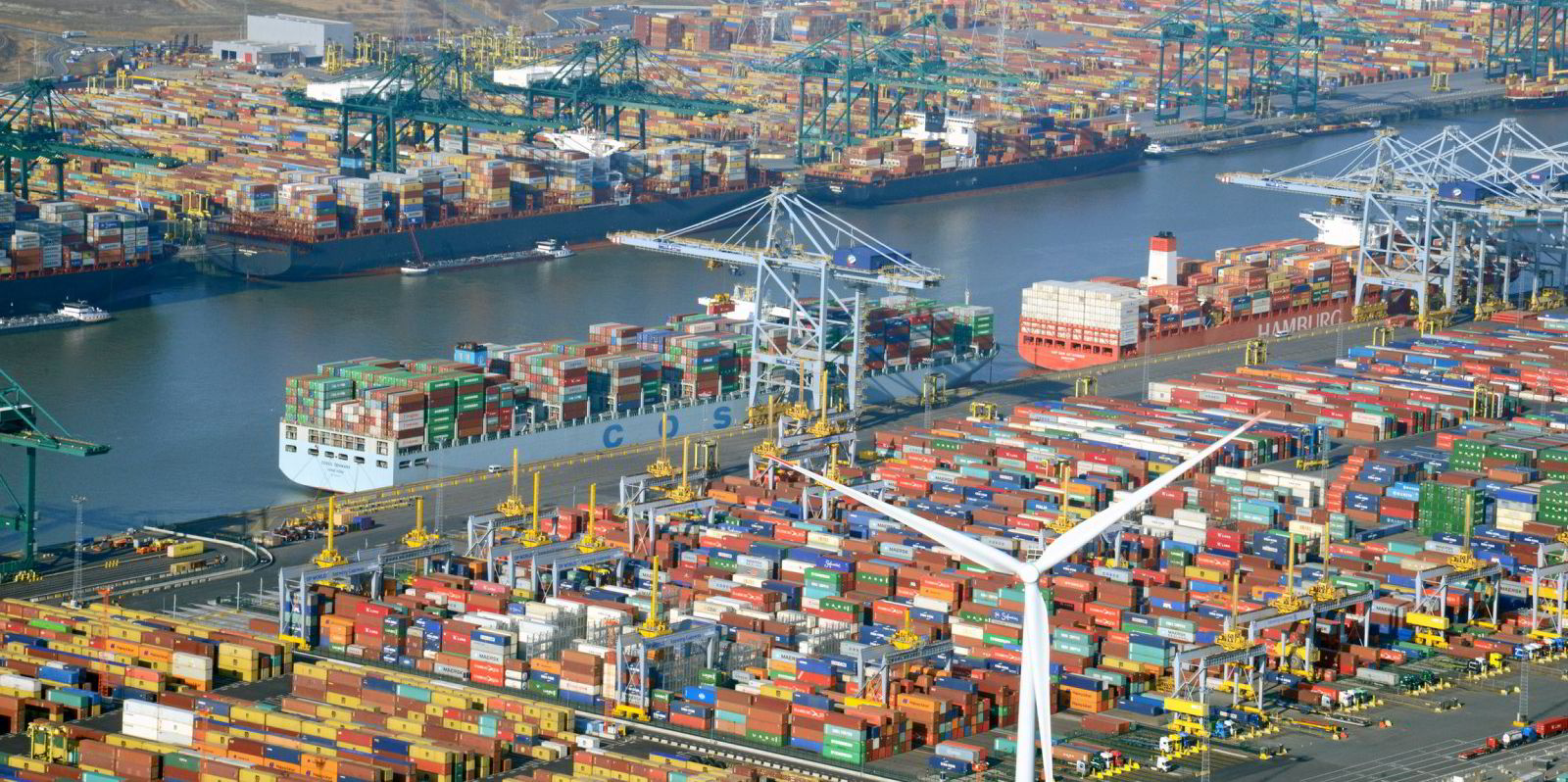 The facility will produce 12,500 tonnes of green hydrogen per year at full capacity, supplying hydrogen for "multiple clients" at the port, Plug Power said, noting that Antwerp-Bruges sits at the centre of the largest chemical industry cluster in Europe.
The H2 will also contribute to the decarbonisation of "the logistics flow" of the port, providing fuel for Plug Power fuel cells that will be used fork lift trucks and other lifters, fuel-cell vans via the company's joint venture with Renault, and stationary power.
But the US company was vague about how it would source power for the 100MW of electrolyser capacity, saying that it hopes to benefit from grid electricity supplied to the port and site-adjacent wind turbines.
Any green hydrogen plant sourcing power from the grid will be required to account for hour-by-hour electrolyser operation to power consumption from a dedicated renewables plant, under stringent draft EU additionality regulations released last month — aimed at preventing green hydrogen plants 'cannibalising' renewable power that could be used for direct electrification.
Failure to do so will result in the plant being stripped of its status as "renewable hydrogen".
The plant, which will be located in the port's NextGen "pioneer" industrial park, is looking to develop a circular plan for the use of water used in the electrolysers, and is currently exploring partnerships to this end.
"[The Plug Power] project is exactly what we have in mind when it comes to circular economy," Jacques Vandermeiren, CEO Port of Antwerp-Bruges, said. "We are giving hydrogen every opportunity as an energy carrier and fuel and are therefore committing ourselves as an active pioneer in the hydrogen economy."
Significantly, Plug Power also intends to build an open-access dedicated hydrogen pipeline along the site, and has agreed to collaborate with Belgian gas pipeline operator Fluxys on a feasibility study looking at enabling a connection to the pipeline as part of the proposed European Hydrogen Backbone.
Construction on the project will start in 2023, with first H2 expected in early 2024.
The project is likely to be one of the biggest in Northern Europe. Continent-wide, however, it is likely to be eclipsed in size by a number of Iberian projects due on line around the same time. Around 500MW of Repsol's 2GW SHYNE project is expected to be up and running by 2025, and the 500MW first phase of Vestas' and Copenhagen Infrastructure Partners' (CIP) 2GW Project Catalina could come on line as soon as 2023. An additional 500MW is expected to start up in 2025 in the Portuguese port of Sines, developed by CIP and Portuguese developer Madoqua Renewables and Dutch consultancy Power2X.
'Must not miss'
Antwerp-Bruges is the result of a merger between two major Belgian ports, Antwerp and Zeebrugge, in April 2022, and sits in one of the most industrialised areas of northern Europe.
The port, like its Dutch counterpart in Rotterdam, is angling to become a hydrogen hub through a combination of local H2 production and imports, with local officials keen to use the Plug Power announcement as a launchpad for the region's ambition.
"Due to the strategic location of our ports and the expertise of our companies, research centres and educational institutions, we have all the assets to become the hydrogen hub of Western Europe — an opportunity that we must not miss," said Flanders' minister-president, Jan Jambon.
Antwerp-Bruges notes on its website that the region has insufficient renewable potential to source all of the green hydrogen needed for Belgium to meet its target of 80% emissions reductions by 2050 – and indeed suggests that blue hydrogen will be a "stepping stone" to green H2.
Chemicals giant Ineos is currently developing a steam cracker to make olefins at the port that will be engineered to run on green hydrogen "at the earliest point sufficient supply is available", and claims it will use blue H2 until then.