Belgian marine contractor DEME Offshore and Eiffage Métal have completed the installation of all 80 XL monopile foundations at France's first offshore wind farm, the 480MW Saint-Nazaire wind project.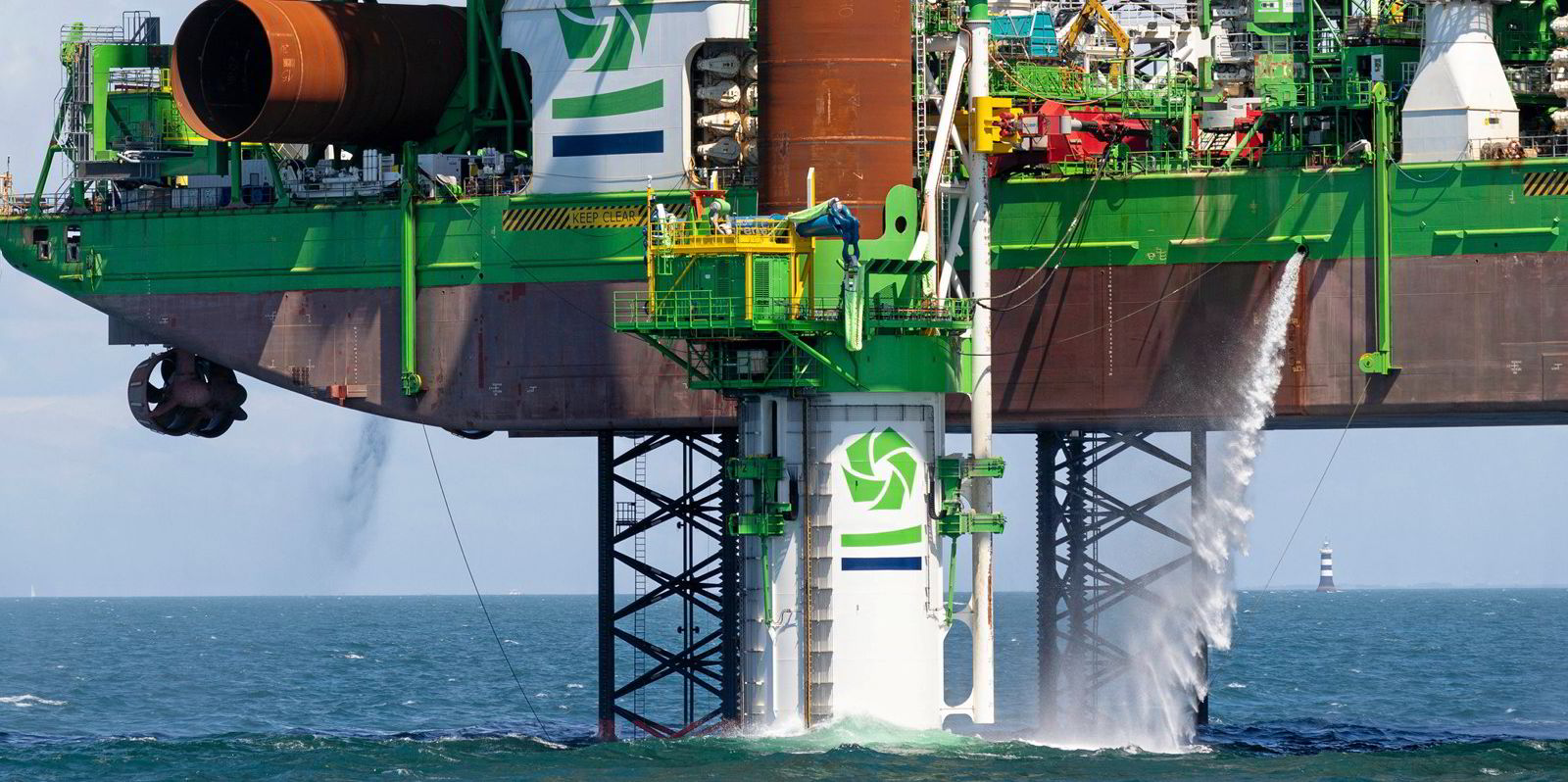 Foundation installation at the 480MW project developed by France's EDF, Canada's Enbridge and CPP Investments had started in the spring of last year.
DEME and tunnel boring machine maker Herrenknecht for the project had jointly designed a 350-tonne offshore foundation drill to perform the drilling work for the XL monopiles in solid rock. Although the start of construction at the project had been delayed for years, the actual installation was completed faster than planned.
"Deploying this world's first equipment enabled us to complete the installation well ahead of schedule," said Bart de Poorter, general manager at DEME Offshore.
"Installation operations continued through the winter season, despite the combination of severe weather conditions and the harsh Atlantic Ocean environment."
Another technical innovation at the Saint-Nazaire project was the use of the Modiga, a nearly 60-metre-high drilling, installation and grouting system that encapsulates drilling operations, protecting them from adverse Atlantic marine conditions (seabed mix of hard rock between sandy layers, high waves, and strong currents).
The complete technological solution has been deployed from the offshore installation vessel Innovation.
"Given the complexity of the works done which were first of a kind in many aspects, we are glad to prove that the planning milestones are met on time," said Arnaud de Villepin, managing director of the industry & energy division at Eiffage Métal.
Installation of the first of 80 GE Haliade-150 turbines had been completed in April, with commissioning of the wind farm expected before year-end.
France's offshore wind build-out is finally taking off after court cases, protests by fishermen, administrative hurdles and policy-turnarounds for years had delayed its development. The state and renewables groups in March had committed to an offshore wind pact that cements a faster expansion, with a 40GW target for 2050.