US financial services company First Trust has launched its Nasdaq Clean Edge Smart Grid Infrastructure fund on the London Stock Exchange and Deutsche Börse Xetra.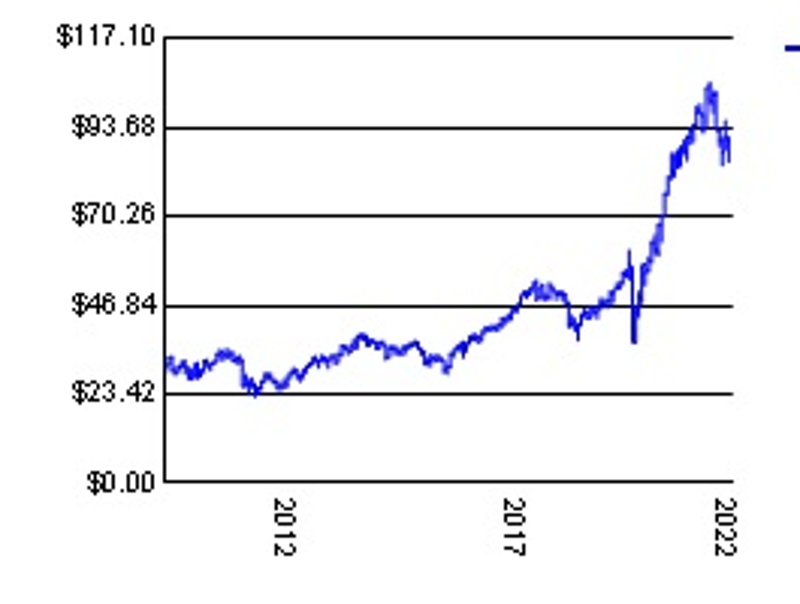 The exchange-traded fund, which is listed in dollars and sterling in London and in euros in Frankfurt, tracks the performance of stocks in the smart grid and electricity infrastructure sectors for European investors.

It is linked to the Nasdaq OMX Clean Edge Smart Grid Infrastructure Index, which also supports the company's US-listed Nasdaq Clean Edge Smart Grid Infrastructure Index Fund (GRID).

GRID launched on Nasdaq in 2009 and currently comprises around $6.6 billion in assets.

Companies listed in the Index are identified by Clean Edge, a US-based developer of thematic stock indices in the clean energy sector, and are primarily engaged in electric grid, electric meters and devices, networks, energy storage and management and the enabling smart grid software.

For inclusion, criteria include having a worldwide market capitalisation above $100 million and a minimum three-month average daily dollar trading volume over $500,000.

A float-adjusted modified market capitalisation weighting methodology is applied, with each security classified as 'pure play' or 'diversified', according to whether it derives more or less than 50% of its revenue from smart grid activities respectively. The pure play securities have a collective weight of 80% and the diversified securities the balance of 20%.

Further, the weights of the pure play securities are capped at 8% and the diversified securities at 2%.

As of April 27, notable positions included Eaton Corporation (8.1%), Johnson Controls (8%), Schneider Electric (7.8%), ABB (7.5%) and Aptiv (6.6%).

Other top holdings were Quanta Services (4.6%), Samsung SDI (4.4%), TERNA – Rete Elettrica Nazionale (4.3%), Enphase Energy (4.2%) and Prysmian (4%).

Within these the top sector exposure was electrical components (24.2%), followed by conventional electricity (12.9%) and diversified industrials (12%).

Commenting, Rupert Haddon, Managing Director at First Trust, was quoted as saying: "With the energy revolution gathering pace, a smarter grid is incredibly relevant to today's digital energy ecosystem. For our clients, it represents a less volatile way to gain exposure to the clean energy segment while potentially directly benefitting from future government infrastructure investment."

The index is rebalanced quarterly and reconstituted semi-annually.