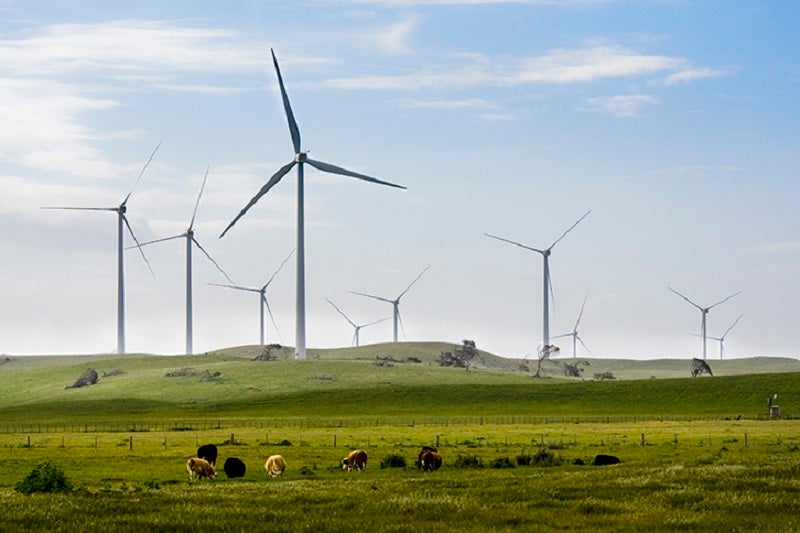 The wind energy project is spread across more than 50,000ha. Credit: Iberdrola.

Spanish electric utility firm Iberdrola has acquired the rights to the Mount James wind farm in Queensland, Australia.
The financial details of the deal have not been disclosed by either company.
Located in North Queensland, Mount James is claimed to be the largest onshore wind farm in the world with a capacity of 1GW.
The wind energy project is spread across more than 50,000ha of land area, and has also completed its environmental studies.
In a statement, Iberdrola said: "Environmental studies have been completed on the 50,000ha of the Mount James wind project site, which will allow the wind farm to be designed to avoid environmentally and heritage sensitive areas. In addition, all permits for the construction of the project are being processed.
"Iberdrola's competitive position in the Australian market is distinguished by a willingness to invest not only in renewable capacity, but also in the technologies that enable clean energy growth, customer-focused product offerings, and broader energy infrastructure.
"To date, this has been achieved by offering commercial and industrial customers fully firm supply agreements backed by renewable energy generation."
With this acquisition, the Spanish utility has a portfolio of more than 3GW in the region.
The investment from Iberdrola is expected to support Australia in meeting its economic decarbonisation target of 50% renewable energy by the end of this decade.
Iberdrola also believes that the region has the potential to become a major green hydrogen hub and green materials export corridor.
Las September, RES divested its 245MWdc Avonlie solar development project in New South Wales (NSW) to Iberdrola.