Japanese shipbuilder Kawasaki Heavy Industries (KHI) has developed a 160,000m³ liquefied hydrogen carrier, targeting for it to be commissioned in the latter half of the 2020s.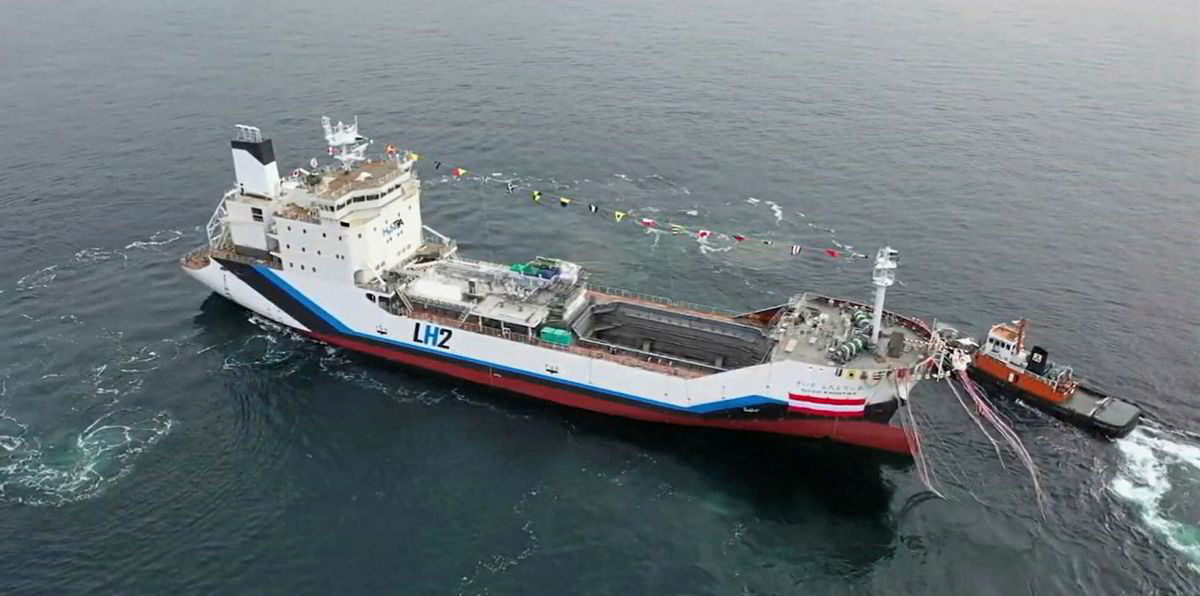 This follows a test project with liquefied hydrogen carrier the Suiso Frontier that has 1,250m³ of tank capacity.
KHI has obtained in-principle approval from Japanese classification society ClassNK for the 160,000m³ liquefied hydrogen carrier, comprising four 40,000m³ hydrogen containment systems. The vessel can carry around 10,000t of liquefied hydrogen and has a dual-fuel engine that can run on both hydrogen or conventional marine fuel, the company said.
The liquefied hydrogen containment system was developed in May last year. The tank can hold hydrogen liquefied at -253°C and compressed to an 800th of its original gas state volume. The hydrogen containment system is also equipped with a heat insulation structure.
The Suiso Frontier is operating test voyages between Japan and Australia.
The large-scale liquefied hydrogen carrier is expected to be put into operation for a CO2-free hydrogen supply chain project by KHI, Japanese refiner Eneos and industrial gas supplier Iwatani.
The study aims to supply hydrogen at a cif Japan price of ¥30/Nm³ ($4.60/Nm³) by 2030, supported by Japan's ¥2 trillion green innovation fund set up for its 2050 decarbonisation roadmap.