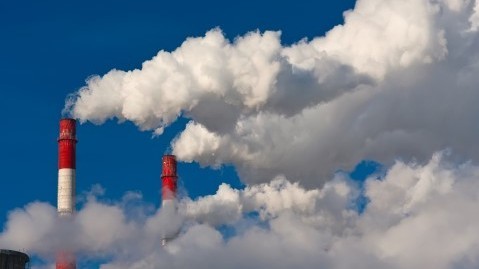 A clear policy and target are needed to secure investments for energy goals.

Despite efforts laid to set the road for their energy transitions, countries in Asia are still lacking a strong decarbonisation agenda that is in line with the need for energy security, according to energy industry leaders.
Mike Thomas, managing director of The Lantau Group, said markets only have decarbonisation elements such as having Renewable Energy Certificate (REC) markets, renewables portfolio standards, or some targets.
"Very few have set binding targets or have fixed the sort of debalkanization of what I call the REC markets where everybody's got their own thing," he said at the Asian Power Summit.
"Where Asia's kind of falling behind is it hasn't got that decarbonisation, energy security together," he added, noting that it is being faced by Singapore more directly as it is part of energy importation.
This challenge also poses risks to investors and potential investments for the markets, Thomas said. Unless there is a policy built and if a market is looking at possibly adding capacity in response to the market need or supply security or variability, they may not be able to secure a long-term, financial instrument it needed.
Thomas added that those framework elements would be vital in the next two to three years when countries recover from the pandemic.
Meanwhile, Graeme York, president and CEO of Senoko Energy, said that it is important for everyone to "work in concert with one another."
"You need clear government objectives supported by policy, but then supported by all the infrastructure and creating the environment for business for universities, entrepreneurs to come together to, to come up with solutions," he said.
York, however, said if there is no framework or a target for the energy transition, it would be pointless to have those solutions.