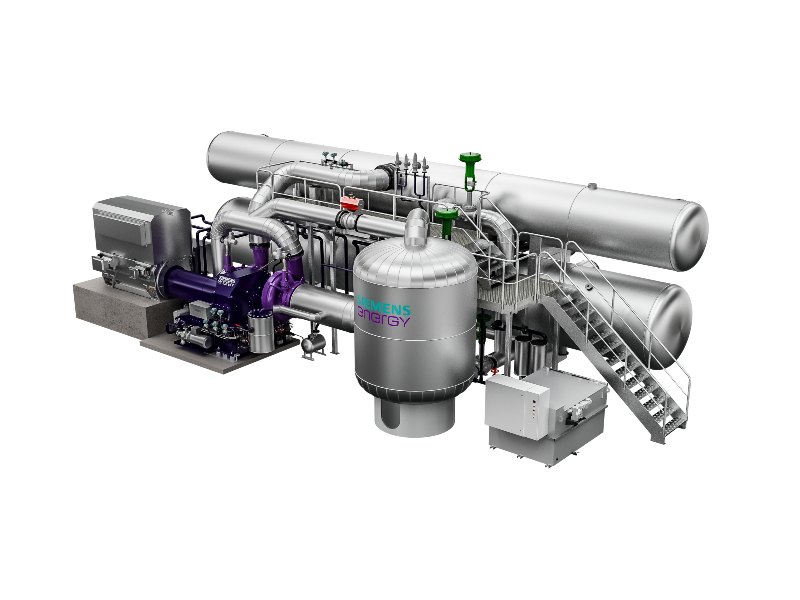 Image credit: Siemens Energy
Siemens Energy is supplying a large-scale river heat pump to Mannheim-based utility MVV in Baden-Württemberg, Germany.
The heat pump will use Rhine water as a heat source and, according to Siemens Energy, will be one of the largest heat pumps in Germany.
It will have a thermal capacity of up to 20MW and an electrical capacity of about 7MW.
From 2023, this will supply around 3,500 households with district heating, enabling the saving of around 10,000 tons of CO2 emissions per year.
The new heat pump will help MVV achieve its goal of converting district heating in Mannheim and the region entirely to green energy sources by 2030.
To this end, it will make use of the existing infrastructure on the premises of Grosskraftwerk Mannheim AG: in particular, the large water intake and outlet structures and the connection to the district heating grid. Together with the large-scale district heating storage facility already in place on the site, this offers a wide range of synergies and flexibility.
Siemens Energy notes in a statement that the use of heat in buildings accounts for more than one third of all CO2 emissions in Germany.
The optimisation and decarbonisation of heat supply therefore offers great potential for the energy transition.