The research includes nuclear policy and training of experts in local universities.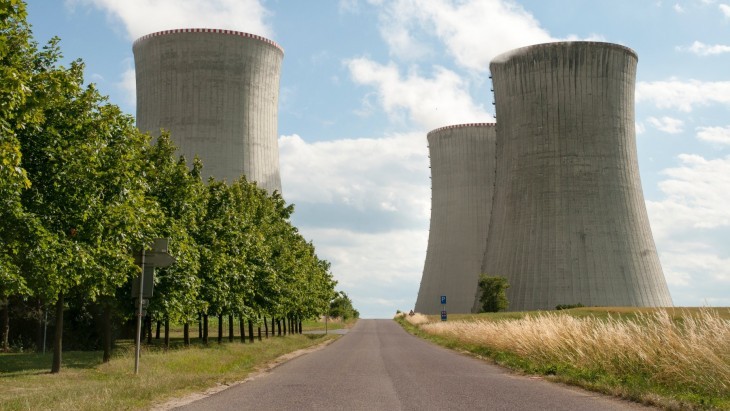 The Singapore government said it is backing research on nuclear policy, science, and engineering, through the Nuclear Safety Research and Education Programme which looks into the safety and environmental impact of advanced geothermal and nuclear technologies.
Responding to parliamentary queries, the Ministry of State for Trade and Industry Alvin Tan said the government will also support efforts to train scientists and experts in local and overseas universities.
Tan cited the Energy 2050 Committee report which indicated possible pathways for Singapore's energy sector to achieve net-zero by 2050. One of the pathways showed an energy future where the country deploys large-scale and cheaper low-carbon technologies for energy generation. These new technologies include hydrogen, geothermal energy, and nuclear energy.
On nuclear energy, Tan said the government finished a pre-feasibility study in 2021, which found that conventional large reactor technologies were not suitable for deployment in Singapore.
He also pointed out that new designs being developed since then have the potential to be much safer than many of the current operational plants.
Aside from this, Tan said there are also advances in nuclear fusion development that do not cause chain reactions and long-lived radioactive waste. With this, nuclear fusion power plants can produce clean electricity to meet Singapore's energy needs.
He said conventional geothermal systems, which have a more consistent supply than solar energy, are not viable in Singapore because of insufficient hot water and steam resources.
To address this, the Nanyang Technological University is conducting studies to find geothermal resource potential in Singapore and if found feasible, geothermal energy could be a new source of indigenous clean energy in the Lion City.
Tan also said many advanced geothermal and nuclear technologies are still under research and are not under commercial operations.
These technologies must also meet standards of critical infrastructure resilience similar to international best practices of developed countries, which are experienced in ensuring the safety of such power plants, he said.
Due to the technical complexity of nuclear energy technologies, Tan vowed that the government will continue improving its capacity to look into the safety, security, and environmental implications of these technologies before being deployed in Singapore.