China's Guangzhou Development Group, a Guangdong provincial government-owned power and natural gas supplier, agreed March 31 to buy 2 million mt/year of LNG from Mexico Pacific LNG Markets Pte. Ltd. for a 20-year period.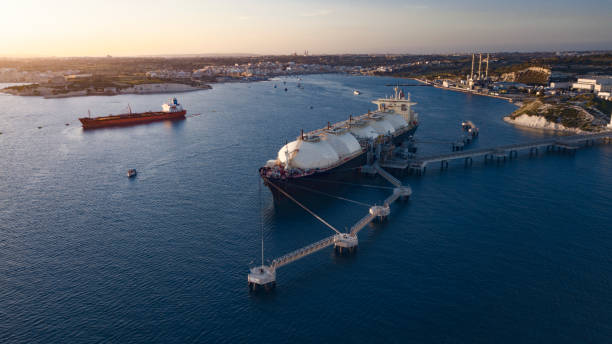 The LNG Sale and Purchase Agreement will be signed between Guangzhou Development Group's subsidiary -- Guangzhou Development Gas Trading Co. Ltd. -- and Mexico Pacific LNG Markets Pte. Ltd., a subsidiary of Mexico Pacific Ltd. Holdings LLC, GDG said in a statement April 1.
Shanghai-listed GDG said LNG deliveries under the 20-year contract will start when commercial operations officially begin at Mexico Pacific's LNG export project. LNG cargoes under the contract will be priced on a formula linked with the US Henry Hub natural gas index, it said.

The contract volume comprises 1 million mt/year of LNG each from the first and second phases of Mexico Pacific's LNG project, the statement said, adding that the contract takes effect on the condition that Mexico Pacific's LNG facility completes financing arrangements and commences construction.

Mexico Pacific's anchor project is a 14.1 million mt/year West Coast North American LNG export facility located in Puerto Libertad, Sonora, Mexico, which would use US feedgas to produce LNG. The project will comprise three phases, each with a 4.7 million mt/year liquefaction train, storage tanks and a facility to berth LNG carriers for loading, according to its website.

Guangzhou Development Gas Trading said some terms of the contract could be modified with changes in the parent company's credit rating. It noted that Mexico Pacific is expected to take a "positive" investment decision for the two phases of its LNG project in the second half of 2022. Mexico Pacific executives said earlier in March that the company was in the process of securing binding offtake agreements and expected to ship first LNG from the facility in 2026.

Prior to this, GDG signed a 10-year contract with Sinochem, one of China's four largest state-owned oil companies, for buying 4 million mt/year of LNG cargoes, with delivery starting from 2023.

GDG had earlier signed an SPA with international oil company BP for buying 650,000 mt/year of LNG for the 2022-34 period, and natural gas sales agreements with some city gas companies in the Hong Kong-Macao Greater Bay Area, under which city gas companies will be supplied with its long-term gas volumes.

More deals

Chinese companies have become more active in signing LNG deals in the past two years, with Sinochem in the week started March 27 signing an SPA with Shenzhen-listed city gas distributor Foran Energy for the supply of up to 61 ships, or 228.75 million MMBtu, of LNG cargoes for delivery Jan. 1, 2023-Dec. 31, 2039. This totals just under 5 million mt of LNG.

The deal between Sinochem and Foran was also priced on a formula linked with the US Henry Hub natural gas index. Sinochem had earlier signed a 17.5-year deal with US-based Cheniere Energy for buying as much as 1.8 million mt/year of LNG on a free-on-board basis on a price indexed to the US Henry Hub, plus a fixed liquefaction fee, with delivery starting from July 2022.

GDG is one of the major power suppliers in Guangdong province, one of the most heavily industrialized regions in China, and the largest power supplier in its capital Guangzhou city. It operates 12 power plants with a total installed capacity of about 4.05 GW, according to the company's website.

Guangzhou Gas, the company's fully-owned subsidiary, is the largest gas supplier and city gas pipeline operator in Guangzhou, and distributes natural gas through pipelines and trucks.

Guangzhou Gas is constructing an LNG peak shaving terminal in Nansha, Guangzhou, which has two LNG storage tanks of 160,000 cu m each, and a dock capable of berthing 30,000-147,000 cu m LNG ships, according to its parent company.

The Nansha LNG terminal has a designed receiving capacity of 1.1 million mt/year and is capable of supplying 1.54 Bcm/year of natural gas to Guangzhou. It is scheduled to start operations in 2023, showed latest information on the website of Guangdong Development and Reform Commission.