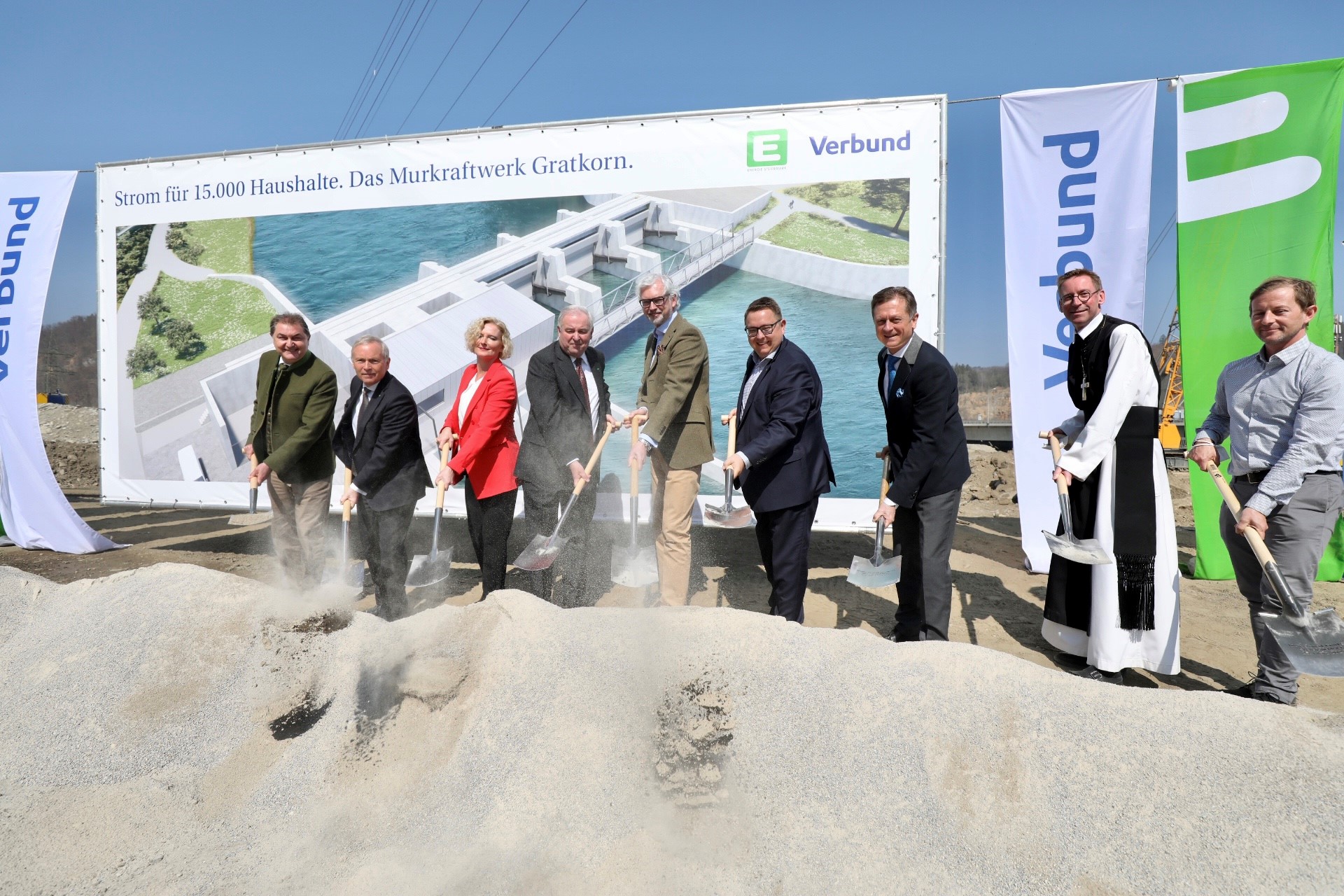 The Gratkorn small hydro groundbreaking ceremony (photo courtesy Energie Steiermark)

A groundbreaking ceremony on March 24 marked the official start of construction on the 11 MW Gratkorn small hydro plant on the Mur River in the Styria province of Austria.

VERBUND and Energie Steiermark are jointly investing around €80 million ($87.9 million) in the new hydroelectric power station, which will go into operation in the second half of 2024. The powerhouse will contain two vertically installed turbine-generator units. The plant will generate around 54 million kWh of green, CO2-free electricity.

Against the background of ambitious climate goals and the current debate about fossil energy imports, the start of the project was all about the urgent expansion of renewable electricity generation. Provincial Governor Hermann Schützenhöfer emphasized the great importance of renewable electricity generation in Styria. "The past few weeks have made it clear to us more than ever that we need to become less dependent on gas and invest in alternative energy sources," he said. "That's why I'm particularly proud that a new hydroelectric power plant will now be built in Styria."

Hydroelectric power is the most important renewable energy source in Styria, according to Energie Steiermark. The power of the Mur River has been used to generate electricity for almost 120 years.

The structural diversion of the Mur River will be completed in the coming weeks. This enables a dry excavation pit during the construction phase, which will begin in the summer of 2022.

In addition to a wide range of accompanying ecological measures, the new hydroelectric power station will also improve flood protection for the communities north of Graz. A new, additional Mur bridge will be built for cyclists, pedestrians and recreational athletes in the area of ​​the power plant.

VERBUND is one of the largest producers of electricity from hydropower in Europe. Close to 100% of its electricity generation comes from climate friendly, renewable hydropower.

Energie Steiemark is majority owned by the Styrian government and generates all of its electricity from renewable sources: water, wind, sun and biomass.