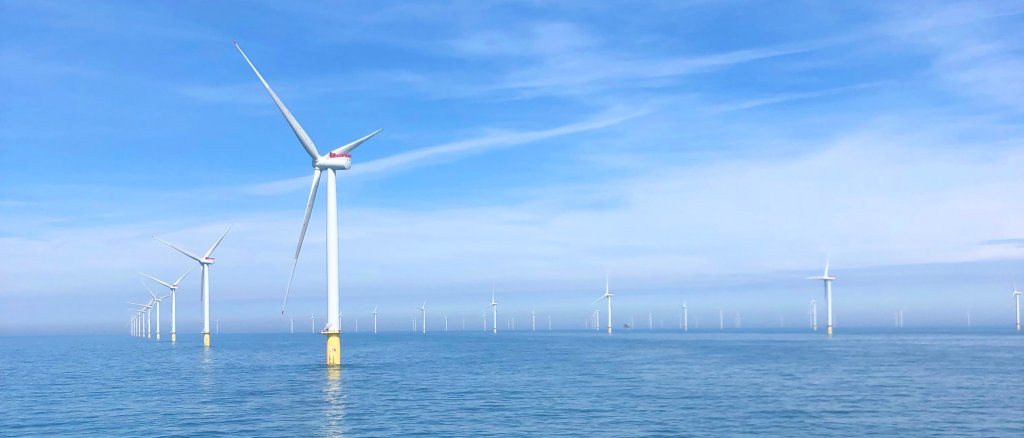 Illustration photo from Equinor's offshore project at Dudgeon offshore wind farm, UK. Credit: Equinor

GE Renewable Energy's Grid Solutions and New York-based BOND Civil & Utility Construction formed a consortium that was awarded an EPC (Engineering, Procurement & Construction) contract from Empire Offshore Wind, a joint venture between Equinor and bp. The consortium will build a digital onshore substation for the 816 MW Empire Wind 1, one of New York's first offshore wind farm projects.

The GE-BOND consortium, led by GE's Grid Solutions, is expected to deliver the onshore substation and interconnection cable in Brooklyn, New York, on an EPC basis. It will also design and supply the high-voltage electrical systems for the offshore substation.

GE said its AC Systems Group has been working with Equinor since the project's pre-FEED phase (Pre- Front End Engineering Design). The GE group will coordinate the implementation of the digital substation including advanced digital monitoring, controls, and software systems. GE will provide the connection and power balance needed between the offshore wind farm and the point of interconnection to the NY power grid.

BOND Civil & Utility will be responsible for all aspects of construction of the onshore substation and interconnection cable, site restoration, and high voltage electric equipment installation for the South Brooklyn Marine Terminal (SBMT) substation.

Development of the onshore and offshore substations will start this year, with construction expected to start during the second half of 2023.

GE's Grid Solutions and BOND Civil and Utility plan to open a project office in Brooklyn that will host the complete project teams. GE and BOND said they also are committed to giving opportunities to New York-based suppliers and contractors to be part of the project.

Brooklyn hub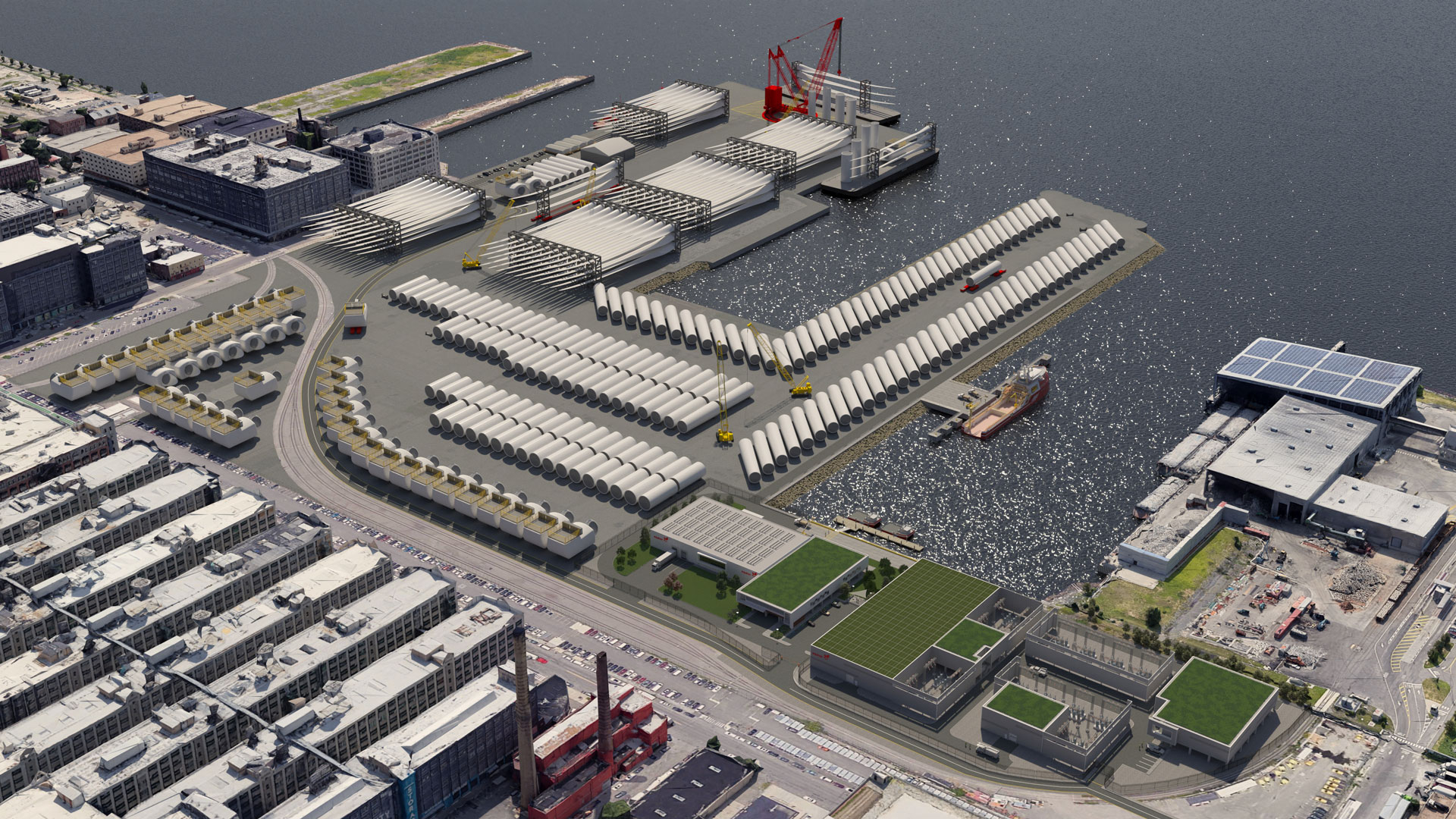 An artist rendering of a planned offshore wind assembly and staging hub to be developed by Equinor and bp (Courtesy: Equinor)

The Brooklyn terminal is planned to serve as a hub for Equinor and bp's Empire Wind and Beacon Wind projects, which combined will have a total capacity of 3.3 GW. Plans call for the hub to be transformed into a staging and assembly facility for the offshore wind industry, as well as an operations and maintenance base.

Empire Wind will be located 15-30 miles southeast of Long Island and span 80,000 acres, with water depths of between 65 and 131 feet. The lease was acquired in 2017 and is being developed in two phases (Empire Wind 1 and 2) with a total installed capacity of 816 MW and 1,260 MW. The capacity is expected to enter service in 2027.

Beacon Wind is more than 60 miles east of Montauk Point and 20 miles south of Nantucket and covers 128,000 acres. The lease was acquired in 2019 and has the potential to be developed with a total capacity of more than 2 GW. This first phase will have an installed capacity of 1,230 MW and is expected to enter service in 2028.