Saudi Aramco is looking at a number of opportunities with China's state-backed Sinopec and is still in discussions with India's Reliance on a possible joint venture as the world's largest oil company is looking to further diversify downstream, CEO Amin Nasser said on March 20.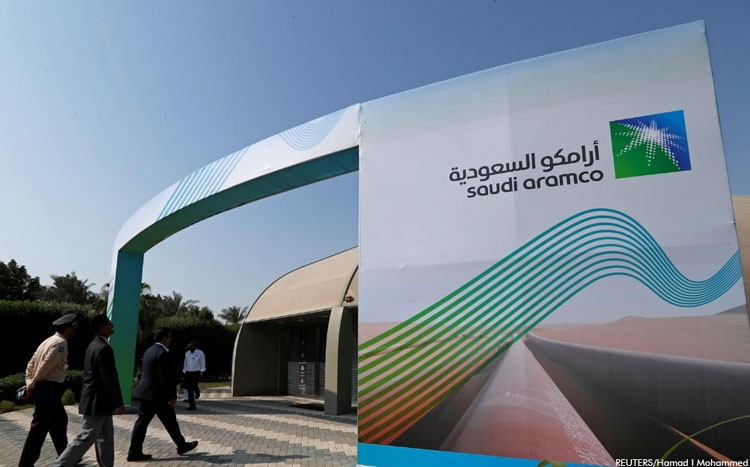 "We have announced one JV in China. We're currently working with a number of opportunities with Sinopec. We are also exploring a good number of opportunities with other players in Asia - all for mainly highly integrated complexes with more than 50% liquid to chemical that would represent a huge growth opportunities," Nasser told reporters in an earnings call.The investment will give Aramco a source for its crude and will help the company lower emissions as the crude is converted to chemicals rather than liquids to be used in the carbon-intensive transport sector, he said.
Nasser also said there are discussions to buy a stake in the oil-to-chemicals business of India's Reliance Industries.
"We never stopped that discussion with Reliance. We are currently in discussion with Reliance with regard to a potential JV," Nasser said.
"This is ongoing as you know these things take time to to reach a final agreement but we are currently still in discussion with Reliance," he said.
Reliance said last year that both companies decided to re-evaluate their agreement to sell a stake in the Indian company to Aramco. Reliance dropped its plan to create a separate oil-to-chemicals unit as it looked to diversify its holdings away from hydrocarbons.
China ambitions
Aramco has an interest in China's downstream sector as it looks to lock in demand for its crude in Asia's largest economy.
Saudi Aramco decided to move forward with a 300,000 b/d oil refinery and petrochemical project in northeast China on March 10.
Aramco said it had taken the final investment decision to develop a liquids-to-chemicals complex under a joint venture with North Huajin Chemical Industries Group Corp. and Panjin Xincheng Industrial Group.
The Saudi state-run company had withdrawn from the project in 2020, but S&P Global Commodity Insights reported in September 2021 that the partners had revived negotiations.
The facility, to be built in the city of Panjin, will combine a 300,000 b/d refinery and an ethylene-based steam cracker, with Aramco supplying up to 210,000 b/d of crude oil feedstock. It is expected to be operational in 2024 and will cost some $10 billion.
Saudi Arabia was China 's top crude supplier in 2021, delivering 1.76 million b/d, followed by Russia at 1.6 million b/d, according to data from China 's General Administration of Customs.
Chinese state-owned Sinopec also plans to add a petrochemical plant to its 280,000 b/d Fujian refining complex as part of its phase two expansion plans, S&P Global Commodity Insights reported on March 9.
On March 8, Saudi Aramco and Sinopec said they would study possible capacity expansion at the Fujian refinery.