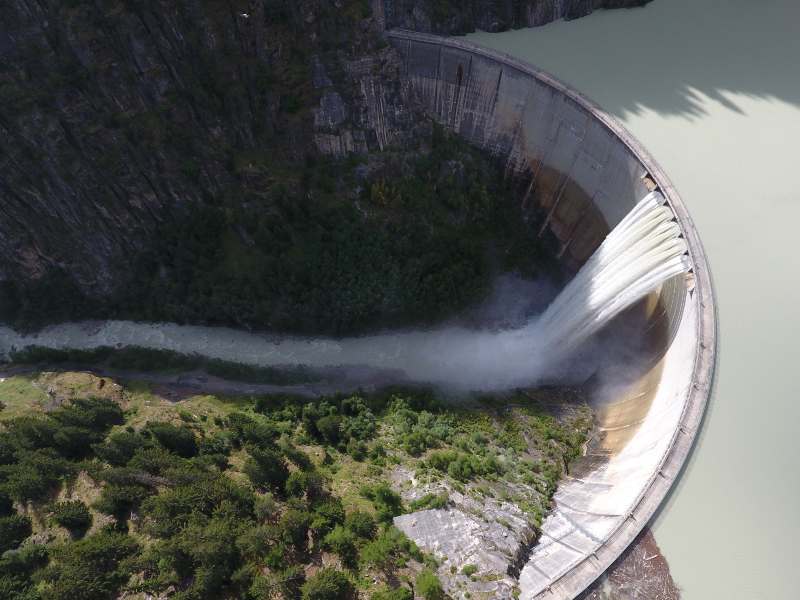 Bitsch power plant. Image credit: GE Hydro Solutions

GE Hydro Solutions has signed a contract with plant operator HYDRO Exploitation SA to refurbish two 120 MVA vertical synchronous generators at the Bitsch power plant station in Wallis, Switzerland.
The 340MW hydropower plant will be equipped with two new generators to replace the previous equipment which reached the end of its life thereby improving overall efficiency.
Asset owner Electra-Massa SA is planning the refurbishment with several objectives, namely; to extend the lifetime of the plant for several decades, increase the performance and reliability of the power station and maintain full operations until and after the concession expires in 2048.
Pascal Radue, President and CEO of GE's Hydro Solutions said, "We are delighted to support Electra-Massa SA in their efforts to produce sustainable electricity with a higher level of reliability to meet local demand…Most importantly, Electra-Massa SA will be able to produce sustainable electricity with a higher flexibility to meet the local demand…"
GE Hydro Solutions will be responsible for the design, engineering, manufacturing, and delivery of the two generators, after which the team will see to the commissioning.
According to GE Hydro Solutions, Bitsch is the sixth largest hydropower plant in Switzerland and plays a significant role in ensuring the region's energy supply.
The first modernised Bitsch unit is expected to be commissioned in August 2024, and the second in 2025.