For the first time at an industry conference, Jorgo Chatzimarkakis, CEO of Hydrogen Europe, just unveiled his proposal for the European Commission to include hydrogen in gas reserve laws that are soon to come.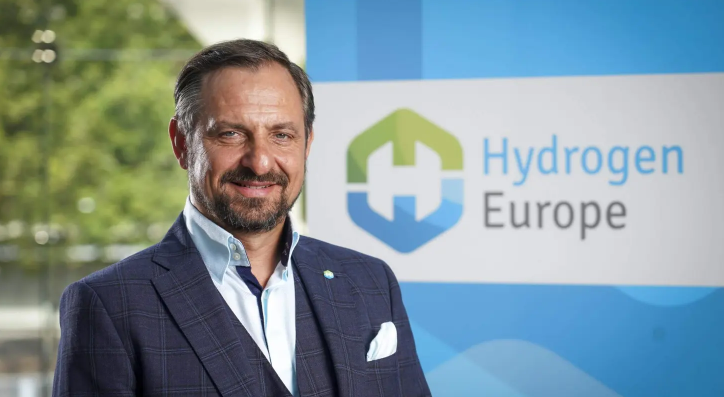 Speaking at H2 View's Virtual Hydrogen Summit Europe 2022, Chatzimarkakis explained that the European Commission wants to have a clear legal plan on how to fill gas reserves up to 90% before the winter.

The Commission's plans for gas reserves follow the ongoing war between Russia and Ukraine, that has led to Europe wanting to replace dependency on Russian fossil fuels. Through cutting such dependency, the Commission wants to accelerate reliance on its own clean fuels, such as hydrogen.

Speaking this morning during the Summit, Chatzimarkakis said, "The invasion to Ukraine, this was a real accelerator for hydrogen. The catalyst for hydrogen was the pandemic, the invasion was an accelerator.

"Ladies and gentlemen, this is how we humans are. We react to big changes, and only when these big changes happen, we adapt the way we should have done before.

"We Europeans naively disregarded reserves as being very, very important. We have oil reserves by law, gas reserves are not regulated everywhere by law. That's what the Commission wants to rectify.

"The Commission wants to have a clear legal aspect on how to fill gas reserves up to 90% before the winter. Now comes my proposal: The proposal is that we should include hydrogen into these reserve plans. You can store, and we need to store, hydrogen in salt caverns. They exist all over Europe.

"We need to have a clear plan that we start already with hydrogen reserves. With that, the EU member states could buy the hydrogen that lands in the reserves. This gives a clear stability to market expectation, a clear stability also to the price expectations."

Chatzimarkakis' plan follows the European Commission's RePowerEU launch, which will phase out dependency on Russian gas and fossil fuels. Launched on March 8, the plan hopes to increase the adoption of hydrogen, all before 2030.

Within RePowerEU, the Commission hinted at its gas reserve plans, stating that it wants to see our reserves full of gas, mainly non-Russian gas, by next winter. According to Chatzimarkakis, not having these filled already contributed to high prices we are now facing.