A potential cessation to violence in Ukraine helped quell sentiment-driven panic price rises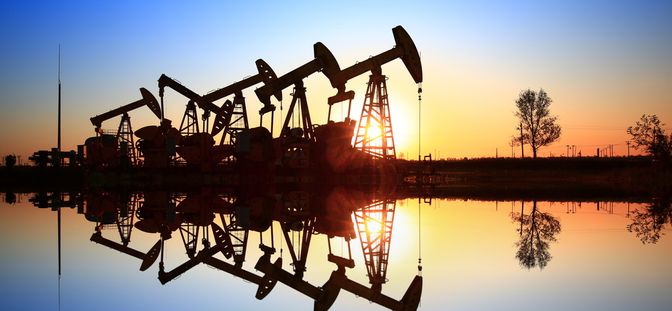 Brent crude was off almost 6% but remained above US$100 barrel with a potential cessation to violence in Ukraine helping quell sentiment-driven panic price rises.
"In terms of supply, the optimists remain hopeful that there will be some kind of resolution to the conflict as talks between Russia and Ukraine continue, which would ease some of the current shortfalls," said Richard Hunter, head of markets at Interactive Investor.
Prices shot up to levels last seen 10 years ago after the US and UK announced bans on Russian oil imports.
Boris Johnson is heading to Riyadh hoping that Saudi Arabia will meet the shortfall, though analysts suggest the UK Prime Minister's chances of success are slim.
The US, with vast supplies of hydrocarbons, looks set to be able to navigate more successfully around the Russian supply issue by turning on the taps at home.
According to the Energy Information Agency (EIA), American shale oil production in the country's seven most prolific shale basins is set for its biggest rise in two years.
Next month's output is slated to grow by 117,000 barrels to 8.708mln barrels a day, according to the EIA's Drilling Productivity Report.
This more than covers the 90,000 barrels the US receives daily from Russia.
At 8.45 am, a barrel of Brent crude for April delivery was priced at US$100.75, down 5.75%.