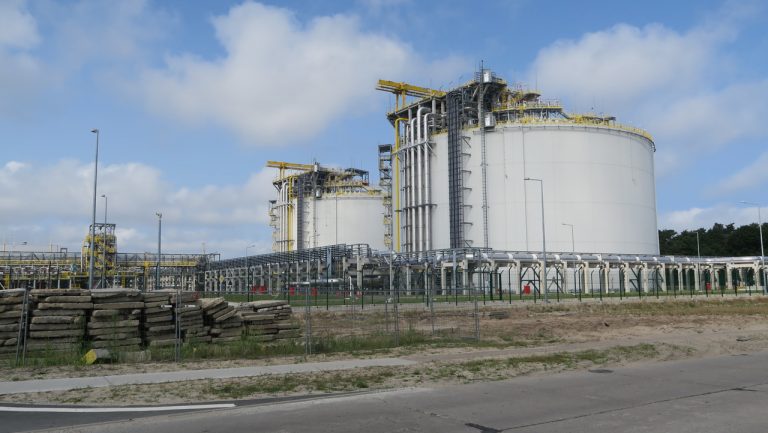 The European country is giving itself 5 years to taper reliance on Russian energy

European Union's (EU) sanctions may be pounding hard on the Russian economy, its energy reliance cannot be dismissed. This incidentally also explains the sanctions that exempt oil and gas. However, Germany is taking steps to change its course.
One more to the 24
There were mixed feelings about Russian energy with equally compelling reasons to both wean and continue the provisions. Using sanctions to punish whoever deemed responsible for today's conflict has an impact beyond anyone's calculations. The EU is heavily reliant on Russian fuel. Some 90 per cent of the gas used in the EU is imported, according to the European Commission; with Russia accounting for 45 per cent of those imports at various levels to EU member states in 2021.
Germany is partnering with Nederlandse Gasunie NV and RWE AG to build a liquefied natural gas (LNG) terminal in the country as Europe's biggest economy tries to wean itself off Russian energy imports. The country's state-owned KfW bank has signed a memorandum of understanding (MOU) with both energy firms to build an LNG terminal in the northern port city of Brunsbuettel, the German economy ministry announced.
The Brunsbuettel terminal will have an annual regasification capacity of 8 billion m3, and the companies plan to eventually upgrade the site to process hydrogen derivatives such as ammonia, which can be produced with renewable-energy sources. While Gasunie operates the facility, the German government will own half of it via KfW. Economy Minister Robert Habeck said, "It's necessary to reduce dependence on Russian imports as soon as possible."
German Chancellor Olaf Scholz vowed recently to expand the country's LNG infrastructure, just days after shelving a US$11 billion pipeline project to bring Russian gas to Europe. Berlin is also bolstering gas and coal storage, and pushing for a faster rollout of renewables.
Germany's attempt to be LNG-ready is though a good destination, the journey would be arduous. To date, there are 24 LNG terminals across 11 EU countries. That in no terms have made any dent in Europe's demand for Russian gas. A paper by Tom Zeal from Merlin Advisors (a Poten & Partners affiliate) noted LNG Liquefaction Projects' timeline averages at 5 years. Once Germany completes this LNG Liquefaction Project, it adds to the stable of 24, yet too early to conclude if it has a significant impact on EU's reliance.