Fortescue Future Industries (FFI) and Airbus have formed a focused taskforce to implement green hydrogen within the aviation industry in an effort to decarbonise the future of flying.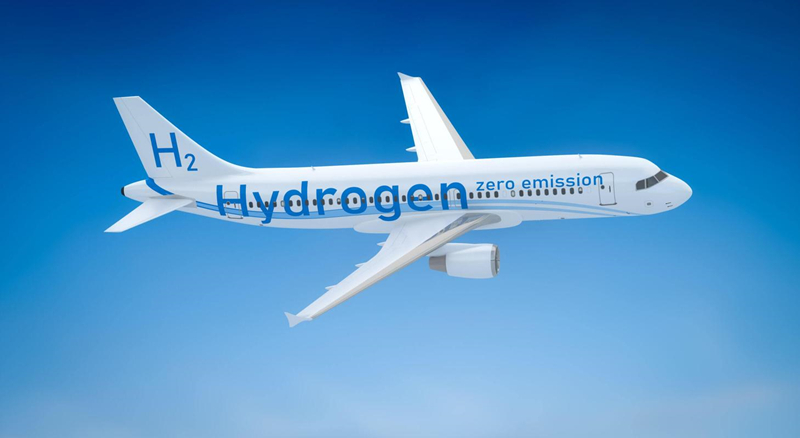 The duo today (March 8) inked a Memorandum of Understanding (MoU) at Airbus' headquarters to identify the challenges around green hydrogen, regulations, infrastructure and global supply chains faced in the sector – from production to delivery.
News of the deal is first of many commitments by Airbus as it continues on its mission to deploy what it says will be the world's first zero emissions commercial aircraft, powered by hydrogen, by 2035.
Under the agreement, FFI has said it will provide cost outlook and technology drivers on the various elements of the supply chain and will build infrastructure deployment scenarios for the supply of green hydrogen targeted airports.
Supporting this, Airbus will provide characteristics on fleet energy usage, scenarios for hydrogen demand in aviation, refuelling specifications and aviation regulatory framework.
Dr. Andrew Forrest, founder and Chairman of Fortescue Future Industries, said, "This time is now for green revolution in the aviation industry with leaders in green energy for a pollution-free future.
"We are all citizens of a global world. People want to travel, reunite with family and friends and explore new places without being forced to pollute the planet. The problem isn't travel, the problem is how we fuel our plans and ships – and that must turn emissions free.
"No greenwash, no mirage, just 100% green."
Glenn Llewellyn, Vice-President of Zero Emissions Aircraft at Airbus, said, "The future of air travel is green. Airbus has identified green hydrogen as the most promising option for decarbonisation to meet our environmental challenges.
"You heard it here first: We are starting the green aviation revolution."